March 29, 2016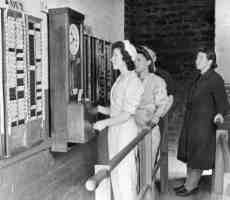 If it ever seems that you spend a large chunk of your average working day either doing nothing or wasting it on pointless nonsense, then don't worry about it because that is all perfectly normal. You may already know that just by looking around you, but two new surveys highlight just how much time people consider unproductive each day. The Global Attitudes to Work survey from Qualtrics polled 6,250 employees in 14 countries and found that UK workers believe that 36 percent of the time they spend at work is unproductive. This puts the UK towards the bottom of the international pile when it comes to perceptions of their productivity, a fact perhaps explained by another survey from Workfront which suggest that many Brits are unnecessarily disorganised and spend inordinate amounts of time dealing with non work related emails, looking for lost files and then simply replicating them after fruitless searches.
The Qualtrics study gathered responses from approximately 6,250 respondents in Australia, Canada, France, Germany, Greece, Ireland, Italy, the Netherlands, New Zealand, Poland, Spain, Sweden, the UK and the US. Respondents were asked to answer questions about themselves and about the country they live and work in.
In terms of motivation to work, Qualtrics found widely varying responses. Though all countries surveyed said they primarily work to support themselves and their families financially, other top motivational factors include enjoyment (which came in second for most countries); receiving healthcare benefits (US); feeling like productive members of society (The Netherlands); saving for retirement (Spain); and being with other people (Sweden).
Responses from French and American people were strikingly similar in multiple categories. Both countries report the greatest satisfaction with their work/life balance (68 percent of the French sample and 67.5 percent of the USsample). And both, along with Germany, also report the greatest overall job satisfaction, with just over 64 percent of respondents in these three countries stating that they are "extremely satisfied" or "moderately satisfied" with their jobs.
Other findings included:
In all countries people turn to friends first when looking for a new job—over job sites, family, a former employer or Facebook.
American respondents estimate their own personal productivity to be 11 percentage points higher than their estimate of the average American worker's productivity.
Greece scores lowest for work/life balance; Greeks also score themselves low for productivity in terms of number of hours worked, though Italians rank themselves the least productive. It's likely no coincidence that Greeks and Italians also report they spend the most time on personal social media use at work each day.
Germans, meanwhile, report the highest levels of personal productivity, and they, along with the Swedish, place the most importance on punctuality, proving that the early bird really does get the worm.
The French prioritise "dressing formally at work" far more than any other country. Over 55 percent feel it is "extremely" or "very important" to dress to the nines, while the Swedish and Greeks feel the least compelled to don formal wear at work.
The Polish report the lowest levels of job satisfaction, with fewer than 43 percent of respondents stating that they are "extremely" or "moderately" satisfied.
Most people in all countries (except the Netherlands) find working for a large established company most appealing. Americans, at 38 percent, feel the preference most strongly, while the French demonstrate the strongest penchant for entrepreneurialism, with 16 percent most likely to report that working at a start-up is most appealing.
The study from Workfront carried out in collaboration with the author of Time Management for Dummies, Clare Evans claims that by rethinking business processes, cutting out unnecessary tasks and reorganising the workday, UK businesses could generate £750 million in savings each year. It says that approximately 60 per cent of the workday is spent productively, and that some 50 per cent of office workers' time is spent on email. Yet, just 14 per cent of those emails are business critical. The report also suggests that 57 per cent of office workers spend an hour a day looking for missing documents, while 20 per cent spent time recreating lost files.
[embedplusvideo height="367″ width="450″ editlink="https://bit.ly/1SsZ0PE" standard="https://www.youtube.com/v/kt8PpLtIctc?fs=1″ vars="ytid=kt8PpLtIctc&width=450&height=367&start=&stop=&rs=w&hd=0&autoplay=0&react=0&chapters=&notes=" id="ep3331″ /]