August 1, 2019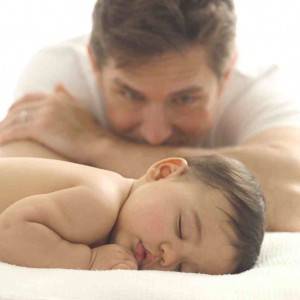 One in five dads says their working schedule means they are missing out on seeing their children growing up, claims Quinyx. The research highlights the importance of opening up flexible working to all members of the workforce, including working dads and the impact the rigidness of the current system is having on families. 17 percent of working dads say their work schedule makes them feel like they are missing out on seeing their children grow up.
A further 16 percent claim that their current work schedule makes it difficult to manage childcare responsibilities for their children. 19 percent say they don't feel like they spend enough time with their families, and a further 10 percent say their family life is suffering because of a lack of flexibility.
In addition, men who currently have flexible working arrangements stated they would need to see an increase of more than 30 percent in their salary in order to give up their flexibility. When looking for a new role, men stated that working flexibly was twice as important to them than opportunities for training and development. When asked, UK workers said the below options would be the most helpful in securing flexible working in their workplace:
"Family life is suffering because of a lack of flexibility"
• Incentives (e.g. tax breaks) to companies that offer greater flexibility to their employees (31 percent)
• Legislation forcing companies to provide flexible arrangements (29 percent)
• New technology to allow schedules to be viewed, shared and managed (29 percent)
It's projected that the future flexible working economy will be worth £570.1 billion in 2023, as long as the UK embraces it.
Erik Fjellborg, CEO of Quinyx commented: "In this day and age, it's truly staggering to see so many people struggling to secure flexible working arrangements. The UK cannot continue to view this as an option solely for senior office workers, or working mums – it is the future of our economy to make sure all employees are at their most productive, regardless of age, seniority or gender. That means offering them flexibility to enjoy their home life alongside their work."