September 23, 2022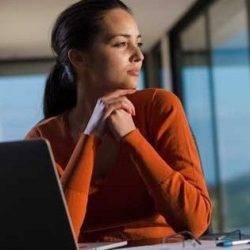 A new poll from SD Worx claims that while 72 percent of British workers think working from home offers a better chance of improving their work-life balance, they have concerns about wellbeing and working culture. Based on data from over 4,000 companies in the UK and across Europe, the findings suggestthat the appetite for working from home (WFH) in the UK (72 percent) is creeping ahead of mainland Europe (66 percent).
Of those surveyed, UK workers pinpointed WFH as a key consideration when working for an employer, believing it contributes to a better work-life balance. Across Europe, seven out of ten said working from home accommodates a better work-life balance, with employees in France (80 percent), Germany (80 percent) and Belgium (79 percent) agreeing the most strongly.
The emphasis on WFH flexibility highlights a hardened shift in workforce priorities, with flexibility now rivalling other key job aspects, including pay, job security and purpose. Besides the potential advantages, however, employees are reporting challenges in terms of both wellbeing and working hours that are holding them back from getting the most from the remote working revolution. 63 percent indicated that they are less inclined to call in sick – with respondents in Sweden (72 percent), the UK (69 percent) and Italy (67 percent) the most likely to cite this issue. Almost half across Europe also admitted to working more hours in a day when at home. This applies primarily to employees in France (58 percent), Italy (55 percent) and Belgium (54 percent). In contrast, Dutch (44 percent), German (43 percent) and Swedish (38 percent) employees said WFH made no real difference to working hours.
Four out of ten European employees' jobs now allow them to work from home and around half of those surveyed said they prefer to work from home two to three days a week. For 15 percent, one day a week is enough, and just under 8 percent want to return to working full time in the office. On the other hand, almost 14 percent said they would like to work from home permanently, with Spanish (26 percent), Finnish (22 percent) and British (21 percent) employees showing the strongest support. Friday appears to be the most popular day for working from home (30 percent), followed by Monday (24 percent) and Wednesday (16 percent).
The figures, however, show a remarkable contrast: although 50 percent indicated they would prefer to work from home two to three days a week, on average, 46 percent of respondents considered it important to see colleagues in the workplace five days a week. This stark contrast suggests that employees are still struggling with the trade-off between the advantages of working from home and the ability to enjoy the social side of work by connecting with colleagues in the workplace.
One in three employees (29 percent) across Europe indicated an openness to receiving more WFH guidance from their employer, and more so in Spain (40 percent), Italy (34 percent) and Norway (33 percent). The demand for tips is more common among managers (35 percent) than non-managers (25 percent). With workers placing value on support with WFH, employers should consider how to best support flexible working while maintaining well-being, productivity and motivation.