November 2, 2023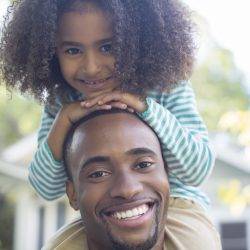 Research commissioned by the Department for Education's Teach in Further Education campaign claims to set out the top three factors working parents consider when looking for a job. Work life balance came out on top (70 percent), while flexible working hours (43 percent) and a job where they can use their existing skills (26 percent) also ranked highly.
The poll found that over three quarters (77 percent) of working parents remain passionate about their job, but in a bid to establish more flexibility in their working lives, nearly 9 in 10 (88 percent) would be interested in more part time or flexible opportunities.
Juggling childcare with a career can be a challenge for many and the research says there is an appetite for greater flexibility in parents' working lives. Working parents make up a core part of the UK's workforce – statistics from the Office for National Statistics show 3 in 4 mothers and 9 in 10 fathers with dependent children are employed in the UK. Teaching in further education (FE) could be the perfect career pivot for working parents interested in exploring roles connected to their field that offer the potential for part-time and flexible opportunities.
The research claims that working parents remain committed to their sector and are enthusiastic about protecting its future, with 80 percent saying they would be interested in a role that helps drive new talent into their industry. With a wide range of subjects taught in FE, from construction and engineering to law or health care, many recognise the opportunity FE teaching presents in preparing the next pipeline of talent for industry. Two thirds (68 percent) said teaching in FE would appeal to them and 95 percent of the respondents already had the industry experience FE colleges are looking for.
The findings come as the Teach in Further Education campaign is calling on more industry professionals to share their skills and change lives without changing their careers.
Part time or flexible contracts are available, with 40 percent of FE college teachers on part-time contracts, making it a valid option for working parents searching for new opportunities to use their existing industry skills whilst seeking added flexibility.
Consultant Psychologist, Honey Langcaster-James, who is a Chartered Academic Psychologist and a TV & Radio Broadcaster, said: "This research shows that working parents are considering more than ever before how their working lives fit in around their family responsibilities, with many seeking part time or flexible jobs that better allow them to continue to pursue their passions in their chosen sector, whilst still investing sufficient time and energy in their family life.
Many of us feel passionate about contributing to our chosen industry and passing on our skills and experience to others can be a great way to fulfil this drive. This half-term many working parents will be managing with their usual juggling act of combining childcare and working life, and perhaps considering ways they can get better flexibility in their careers to make their lives a little easier in future.  Teaching in FE is just one option you could explore that could allow you to continue working in your current industry while managing family life better, and also helping to prepare the next generation or pipeline of talent, through sharing your skills and experience at your local college. It could be a great win-win plan where everyone benefits."