November 19, 2019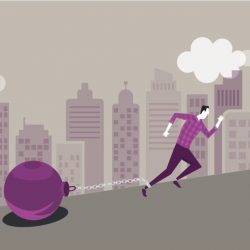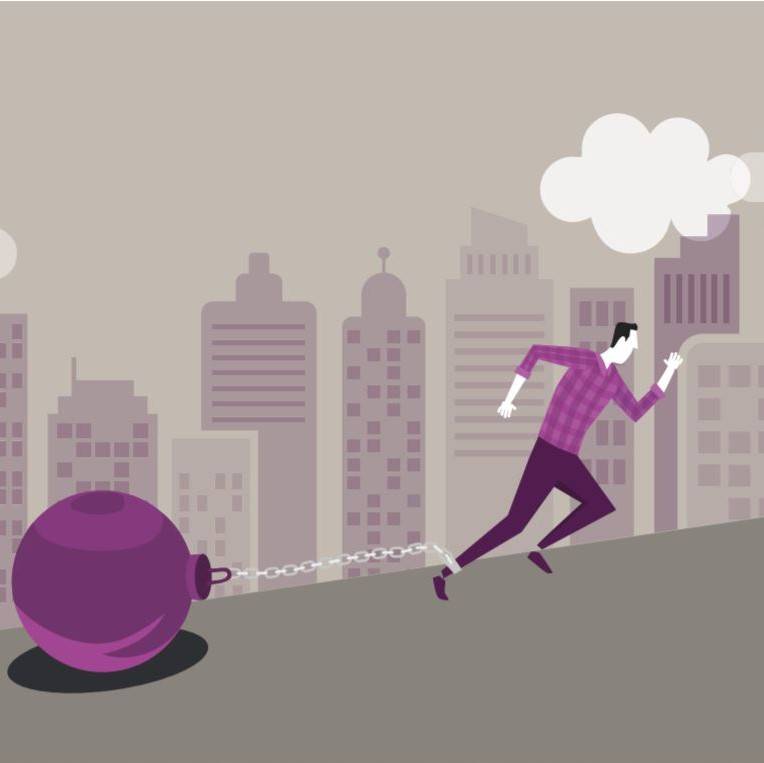 Students and school-leavers see self-employment as a route to a higher income, better work-life balance and more family time and so one in five 16 to 21 year olds think they will self-employed at some point, a new analysis from the Office for National Statistics shows. However, other studies from the UK government paint a different picture with people in self-employment generally earning less and working longer hours than their employed contemporaries, but often happy to forgo the certainties of paid work for greater flexibility and control.
In addition, people in this age group rate an interesting job and job security as most important for their future career. However, family time and a high income emerge as motivating factors for those who wish to be self-employed, compared to those who do not. The data show that one in ten (9 percent) 22- to 30-year-olds are self-employed after leaving education. They earn less than employees on average, sometimes having worked longer hours.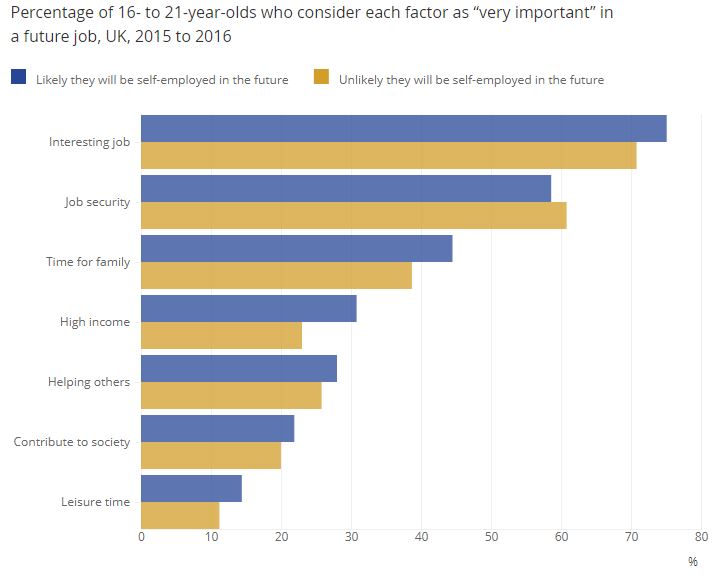 There were more than 500,000 self-employed 22- to 30-year-olds across the UK in 2018, a third more than there were in 2008. The young self-employed are also increasingly likely to be part-time (19 percent compared with 14 percent in 2008). Income from self-employment has fluctuated since the recession. After adjusting for price changes, it remains below pre-downturn levels at an estimated £16,700 per year.
While many 16- to 21-year-olds associate self-employment with a high income, the reality is that self-employed workers earn around £3,800 less per year, on average, than employees. This is despite many of them working longer hours.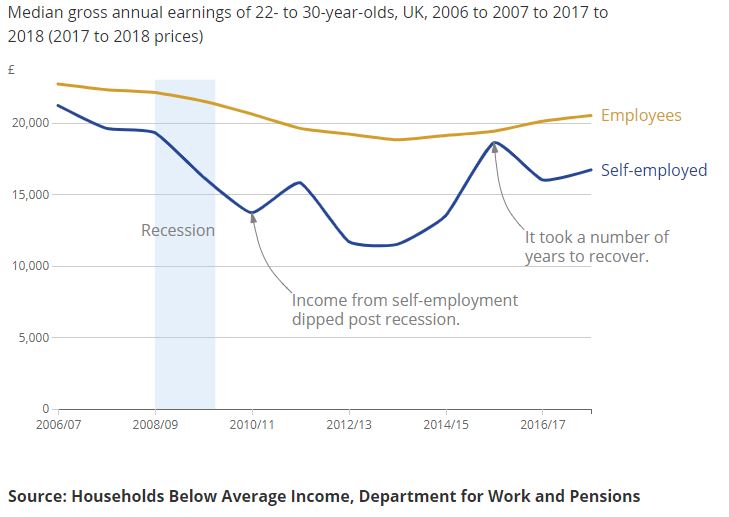 Regardless of age, men are more likely than women to be self-employed, but the disparity is greatest among young people. Men aged 22 to 30 are twice as likely as women to work for themselves (12 percent compared with 6 percent). According to the ONS, this is largely explained by the number of high profile male-dominated industries in which self-employment is most common, such as construction. Many builders, carpenters and other tradespeople have their own businesses.
However, the gap between men and women in self-employment is closing, with the number of self-employed women increasing at more than twice the rate of men since 2008. This is partly because of growth in part-time self-employment, according to the ONS. Young women working for themselves are now four times as likely as men to be part-time (40 percent compared with 10 percent). The gap in part-time working between male and female employees is smaller, with women three times as likely to work reduced hours (24 percent compared with 8 percent).
Women place a greater premium on flexible working than men, and they are more likely to become self-employed on that basis. According to our recent analysis of families in the labour market, more than half of mothers (56 percent) said they had made a change to their employment for childcare reasons in 2018, compared with 22 percent of fathers.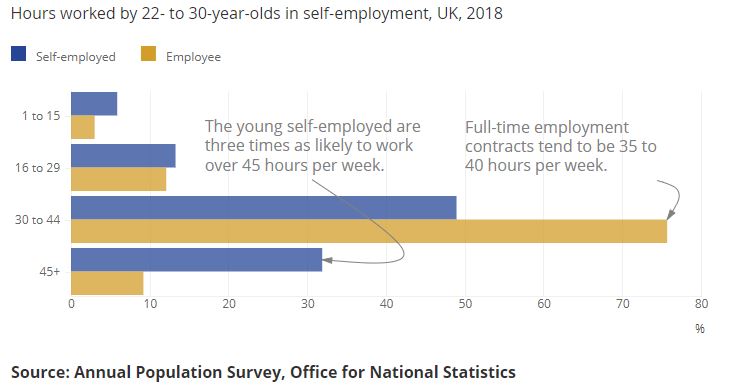 Most self-employed young people have not come straight from school. Degree or higher education is the most common qualification level for young people working for themselves, closely followed by A level. Self-employed women are nearly twice as likely as their male counterparts to have a degree.
Having stayed in education for longer, young women are generally newer to self-employment than men – 43 percent have been self-employed for less than two years, compared with 35 percent of men.