December 22, 2016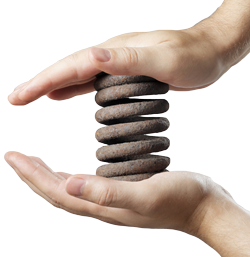 A large proportion of British workers are struggling to switch off from work when they finish for the day, according to new research.  The study of 1,011 UK adults in full or part-time employment, conducted by Cascade HR as part of the firm's The Stress Report, claims that more than three quarters (76 percent) are unable to unwind immediately and instead experience residual stress after leaving the office. The data found it takes on average 1 hour and 39 minutes for UK workers to relax after they have left work for the day, while almost a fifth say they often take work home with them and so don't ever fully unwind. This residual work stress isn't just encroaching on employees' free time after work, but time spent on annual leave, according to the study. When they go on annual leave, it takes UK workers an average of 2.63 days for them to relax, and 10.31 days of annual leave for them to return to work feeling truly refreshed.  This equates to just over half of the UK's statutory allocation of annual leave per person, per year.
Oliver Shaw, CEO at Cascade HR, said: "This inability of workers to switch off from work or relax in their free time needs to be taken seriously by employers, not least because it can foster a culture of poor morale, ill health and low productivity. Unhappy workers often speak to others about their employers and their working conditions, which can contribute to poor employer reputations. Eventually, a high proportion of stressed and unhappy workers can significantly contribute to high staff turnovers and increased costs."
The survey also asked respondents how they unwind from work, and found simple things such as watching TV (55 percent), spending time with friends and family (40 percent) and reading (39 percent) were the most effective ways workers relieved their stress.
34 percent turn to alcohol to help them unwind and forget about work, while more than 1 in 5 (22 percent) believe a trip away from the city they live in is the most effective way for them to switch off and relax.
Shaw added: "By being strict with staff on not taking work home, and encouraging staff to take longer periods of annual leave in one go, it is more likely that they will return to work feeling refreshed and in turn, be more productive."