October 28, 2020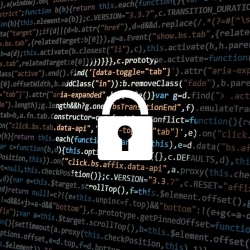 Research conducted by NFU Mutual, a commercial insurer, claims that 47 percent of businesses feel more vulnerable to cyber-attack since the increase of remote working. Despite increased concerns, 45 percent of businesses have not taken any action to protect themselves from cyber-crime. Of those who have not taken action, 79 percent think that because their business is small, the threat of cyber-attack is low. The remaining 21 percent were not aware of, or did not understand, the protection measures available to them.
Recognising the risks facing its small business and small farm customers, NFU Mutual introduced a free three-month cyber helpline in June of this year to provide additional support. Following the latest research findings, the service has been extended to the end of the year to help protect against the ongoing threat of online crime and to support businesses feeling vulnerable to cyber-attack.
Delivered by CyberScout, an organisation in cyber-security and identity theft resolution services, the helpline offers eligible customers free access to 24/7 coaching through 'up to the minute' methods of protection from criminals, as well as support in the event of an attack. The benefit is available to existing customers, as well as to new policy holders.
"Throughout this pandemic, cyber criminals have been doing what they do best."
Zoe Knight, Commercial Propositions Manager at NFU Mutual, said: "It's common for smaller businesses to assume their size makes them less of a target, but no business, regardless of size, is safe from cyber-attack. We have extended this free service in direct response to the increased exposure our commercial customers are facing. With cyber-threats growing in sophistication, we want to help businesses understand the dangers, as well as the protection measures available to them."
The NFU Mutual research further claims that while 55 percent of businesses employed at least one cyber-security measure, only 24 percent had organised more than one mode of protection. 16 percent believe that their business's IT supplier looks after their cyber-security needs.
Zoe commented: "The best way to defend against cyber-attack is to implement a range of security measures, providing layers of protection and accounting for different types of threat. I'd also encourage business owners to talk to their IT supplier to ensure they understand whether cyber-security is included. Again, many businesses assume existing systems protect them, but this is not always the case and it may be necessary to organise separate or additional cyber-security measures."
Tom Spier, Commercial Director of Global Markets at CyberScout, said: "Throughout this pandemic, cyber criminals have been doing what they do best- exploiting individuals and businesses when they're most vulnerable."
Top tips for businesses to protect against cyber-crime
• Advise all employees to use a strong, unique password for email and other business accounts. These should not be easily guessable names, dates or numbers. The same password should not be used across different accounts and all passwords should be changed regularly.
• Take extra care with emails. Never click on a link in an unsolicited email and be extra vigilant of any messages that ask you to reset an account password or give personal information. Scammers often pretend to be an organisation or person you know – a practice known as phishing.
• Ensure you have the right processes and technology in place which are designed to not only prevent cyber-attacks but also to deal with the effects during and after any attack
• Make cyber-security a priority for everyone in the business — employees need to play an active role in minimising risks. There should be effective training in place and ongoing awareness programmes to keep staff involved in protecting the business
• Consider the cyber-security in place throughout your supply chain to ensure any weak links are addressed
• Don't wait until you become aware of a cyber-attack. Instead, proactively look to detect breaches or any weaknesses in your systems, and practise how you would respond in the event of a breach
• The ideal approach is to prevent the intrusion, damage or loss in the first place, but it can also be reassuring to have a cyber insurance policy in place. Data breaches can result in fines and reputational damage, while attacks can lead to business shutdowns.
Image by Darwin Laganzon