October 28, 2020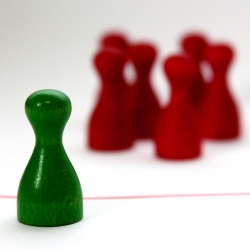 Owl Labs has released their fourth annual State of Remote Work report. This year's report offers new insights aimed at helping management and leadership teams better understand their employees' expectations about remote work in a post-Covid-19 world.
In particular, the report highlights where employees stand on potentially divisive issues around remote monitoring, cost of living pay cuts should they choose to move, and whether or not they will be allowed to work remotely when the pandemic is over. The report is based on a survey of more than 2,000 full-time U.S. workers.
"Employers are struggling with some tough decisions about the future of remote work right now, and employees are eager for answers," says Kate Lister, president of Global Workplace Analytics. "In the face of so much ambiguity, both are feeling the need for a vision of how they will be working in the future. Leading organizations are listening to what their people are saying and including them in shaping that new future."
Key findings
Two-thirds say they would stay with their employer but be less willing to go the extra mile if they were not allowed to work from home once the pandemic is over. Surprisingly, there was little difference in how introverts vs. extroverts (both self-declared) rated those questions
Three-quarters of respondents say they are just as productive or more productive at home as in the office. Only 5 percent say they are much less productive. The three top productivity inhibitors were (combined 'large' and 'somewhat large extent') children at home, more meetings than usual, and a lack of experience in working from home.
43 percent of remote and non-remote workers said they worked the same hours as before the pandemic, 23 percent said they worked flexibly around core hours, 20 percent said they worked more total hours.
Now that people are used to using video meeting tools, large majority say they will continue to use them even if the participants are in the same building. Introverts are more inclined than extraverts to prefer video over face-to-face in the future, but the difference isn't huge.
"Employers are struggling with some tough decisions about the future of remote work right now."
Among those who would not want to work from home post-pandemic, 12 percent say the nature of their job prevents them from working from home, 11 percent say their company requires they work on-site. Very few say it's because they like the office environment (4 percent), they don't have a suitable place at home (2 percent), their manager doesn't support it (1 percent), or they fear it will hurt their career prospects (0 percent).
79 percent rated wanting to avoid the commute as the top reason for wanting to work from home. Other top reasons include reduced stress (74 percent), more time with family/better work-life balance (72 percent), increased productivity (70 percent), avoid the office drama (61 percent)
Image by tillburmann