June 13, 2016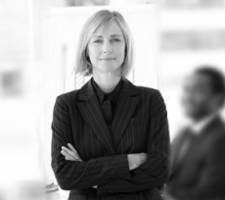 With less than 10 percent of FTSE 100 companies in this country having a female CEO, a cross party group of MPs from the Women and Equalities Select Committee have been enquiring into ways of increasing the significant under-representation of women at executive levels. The introduction of quotas and regulation has been suggested to address this lack of gender diversity. In its submission to the committee consultant's Mercer argue that although measures such as quotas can have a visible impact in the short term, the most effective and sustainable way of getting women into senior and executive roles is by focusing on growing and developing a pipeline of female talent in an enabling and supportive environment, tailored to their unique skill-sets, financial, and health needs. Its recently launched study 'When women thrive, businesses thrive' shows that senior women leave at much higher rates than men, which supports our argument that the prevailing business culture doesn't support working mothers.
The report highlighted the greatest barriers to women achieving senior positions, which included a lack of engagement on gender diversity by senior leaders and men. In the UK only 43 percent of companies say their board members are engaged in diversity and inclusion (D&I) and only 31 percent of line managers. Furthermore only 43 percent of companies said their male employees are engaged in D&I activities.
"If we keep doing what we're doing it will take decades to achieve true gender equality, we need firm action, supported by senior leadership," said Fiona Dunsire, Mercer's UK CEO.
"In our experience, companies that have succeeded in accelerating gender diversity are those that have implemented programmes and processes that lead to sustained change. Such initiatives include; engaging men in diversity programmes, active management of family policies and equity in pay, promotion and performance management.
Ms Dunsire added: "To remain competitive in a changing economy, businesses need to recognise that women have different competencies than men, and embrace and nurture those unique skills."
"Companies that aspire to be market leading on gender diversity need to encourage behavioural change on the individual level – beginning with leaders and progressing peer by peer to create real momentum for change," said Ms Dunsire. "A good starting point for this is the use of hard data to properly analyse talent flows and diagnose the problem arears – it can be issues around hiring, promotion and retention, or indeed all three.
"Following on from that a programme of targeted changes can be built, based on robust proof of what is working and what is hurting the advancement of women in their workplace," added Ms Dunsire.
Compared to the rest of Europe, UK organisations participating in Mercer's research have better overall female representation at all levels by an average of 5 percent. The findings also show that hiring rates for executive levels are higher for females than males (11 percent versus 9 percent) and for senior managers (12 percent versus 7 percent).
However, female attrition levels are also higher at both executive (12 percent for women versus 8 percent for men) and senior manager (16 percent versus 11 percent) levels.
"Although senior level women are being hired into UK organisations, they are also leaving at higher frequencies, indicating that deeper cultural barriers in the workplace are not addressed," said Julia Howes, Principal in Mercer's Talent business.
"Our research shows that if the current hiring, promotion and attrition patterns remain, female representation at professional levels and above will remain unchanged at 38 percent over the next five years.  It is important that UK organisations take a more holistic approach to the issue, focusing on retention and internal development, and not only executive hiring."