August 15, 2018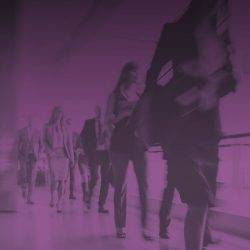 Facilities managers are responding to a range of macro influences such as changing demographics, the uptake of flexible working, new technology and social change by adopting a new way of looking at the workplace, claims a new report from CBRE.  The report claims to identify the major trends in facilities management, most important that people increasingly want to choose where and when they work and the effect this has on the physical workplace and its features, services and technology.
The key trends identified by CBRE are:
The new age of outsourcing; By 2025 the global outsourced market in FM services will be worth $1 trillion. Flexibility is a key driver, and stability is a core concern. By integrating property and facilities management, progressive organisations are bringing advisory and transaction services, facilities management and project services under one supplier and point of control.
User experience; Personalisation technology is changing the way we shop and this will have an impact on the retail portfolio. Online channels will play an increasingly dominant role in the customer journey. Property directors must look at their future portfolios and consider how the balance will shift between physical and virtual space.
In terms of wellness, four out of five occupiers have, or plan to introduce a wellness programme and an even higher proportion are interested in wellness-capable buildings. This will in turn add growing pressure on FM professionals to provide wellness programmes that boost productivity, attract talent and reduce sickness and absenteeism. Greater collaboration will be needed between FM, RE, HR and IT to deliver successful buildings and programmes.
As far as flexible space, co working and collaboration is concerned, nearly 75 percent of 2018 EMEA Occupier Survey respondents expect companies to provide collaboration and social spaces. There is also growing interest in managed workspace and co-working, with use expected to increase substantially in the next three years. Companies can create advantage by using serviced workplaces for 'swing space' and overflow while managing capital spend, as well as fostering innovation by placing people in collaborative spaces.
Collaboration and partnership; Relationships between the supplier and client are changing. The customer wants to select the right partner to ensure cultural alignment from the beginning. The demand for more advanced technology integration and greater collaboration has driven longer term, more advanced contractual partnerships. The ability to drive cost-saving initiatives can be realised within longer-term contracts. If built properly with shared savings initiatives, these terms can drive positive behavioural changes.
Digitising FM; The smart workplace is coming of age, 20.4 billion connected things will be in use by 2020, up from 8.3 billion in 2017. Smart buildings with lights, sensors, windows, HVAC units, doors and CCTV integrated into a network are becoming increasingly common. There is greater opportunity to enhance the end-user experience with convenient, tailored services.
Data-driven decision making is also likely increase. By 2025 data analytics will be critical for addressing costs and performance. Nearly half of occupier companies expect to hire data scientists in the coming years. Meanwhile, the market for robotics is small but growing. Sales of professional service robots rose by 24 percent in 2016. As sensor technologies open up new robot applications, the total number in FM could grow significantly.