November 8, 2018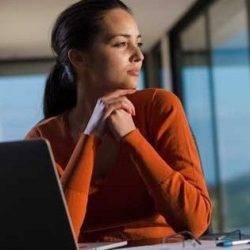 Over half of home workers say they appreciate the benefits that home working offers but nearly a quarter complain of loneliness too, a new survey from BHSF claims. When asked how working from home makes them feel, the top three responses were: free (50 percent), in control (47 percent) and calm (46 percent). However, a significant number of those surveyed chose more negative words to describe their feelings. Just over a quarter (26 percent) said that working from home made them feel remote, 24 percent felt isolated and 21 percent lonely.
BHSF found that 25 percent of employers had made no special adjustments, such as arranging regular face-to-face meetings or providing relevant equipment, to make remote workers feel part of the team. By isolating these individuals and failing to implement the correct management support, employers could be missing out on the benefits of home working, including increased motivation and productivity.
Further figures reveal that older workers, aged 51 and over, are the group that feel the most lonely and isolated. This generation are likely to have had years of experience working in an office. Moving from the social environment and network of an office to working alone may be a difficult transition for many to make. Employers need to be aware of this adjustment, so should consider putting extra wellbeing support in place for these people, such as more frequent catch ups with their line manager.
Interestingly, workers in their 50s feel significantly more 'in control' than those in their 30s (54 percent compared to 42 percent), which could reflect greater experience, meaning that they are more self-confident in their abilities.
The figures reveal that home working appears to be particularly beneficial for women. 50 percent said it made them feel calm, compared to 39 percent of men. 52 percent of women also said it made them feel free. With many women juggling responsibilities outside of the workplace, this suggests that they value the ability to work more flexibly to fit around their lifestyle. Employers looking to improve poor mental health in the workplace should take note of this and explore whether encouraging home working may have a positive effect, particularly for their female employees.
Dr Philip McCrea, Chief Medical Officer at BHSF, said: "The results of the survey clearly show that it is not enough to simply offer flexible working to get the best out of employees.
"Employers must look at how they manage remote workers effectively, supporting their specific health and wellbeing needs to ensure that they get the most out of these employees."