July 1, 2021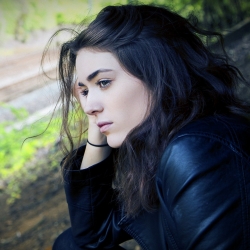 More than a half a million UK employees could be made to return to their normal workplaces before they are comfortable doing so, according to new research from Benenden Health.
When asked about their plans to return to the workplace as COVID-19 restrictions continue to ease, almost two thirds of SME business owners and directors (62 percent) claim that they intend to ask their employees who have been working from home to return to the physical workplace, even if their team weren't comfortable doing so.
With six percent of the nation's employees having a significant fear about returning to their normal place of work at this stage of the pandemic, it is estimated that more than 600,000 SME workers could find themselves with little choice but to do so, with a potential knock-on effect on employee wellbeing, engagement, recruitment and retention.
With legal restrictions on social contact due to end on July 19, Benenden Health is now encouraging businesses to consider their return to the workplace policies and provide support to ensure that this works for all employees, especially for the two thirds (61 percent) of SMEs that have had no staff working full time from a physical site since the onset of the pandemic.
Changes needed
The survey of UK-based SME owners and directors also claims that despite the enforced changes caused by the pandemic, more than a third of businesses (35 percent) will not make any permanent changes to their pre-pandemic working practices, whilst 13 percent said that they will now pursue a full-time remote working policy.
Whether businesses are planning on returning to pre-pandemic operations or maintaining new practices introduced since last Spring, a quarter (23 percent) said that they would not be consulting their employees on their return to the workplace policy, a move which could alienate staff at a time when support from their employer could be vital for their mental wellbeing, productivity and loyalty in the workplace.
Additionally, for those keen to restore workplace operations, the research highlighted that many businesses may not yet be ready – or have the sufficient support – to return employees to the workplace effectively.
Whilst half of firms said they would take measures including introducing more cleaning (48 percent), adding more space between workstations (40 percent), introducing new technology (23 percent), stopping employees making rounds of drinks (23 percent) and not holding any team socials (20 percent), almost a fifth (18 percent) of SMEs explained that they are not currently in a position to make any changes when employees return to the workplace, with many simply unable to afford the anticipated average cost of more than £4,000.
"Employers now have a great opportunity to work together with employees"
Naomi Thompson, Head of OD at Benenden Health, said: "As businesses start to plot a return-to-work strategy, whether moving back to operations as they were pre-pandemic or retaining some of the new ways of working discovered, employers now have a great opportunity to work together with employees to ensure safety and wellbeing are priorities in any comeback plan.
"Returning to a physical place of work will be easier and more comfortable for some than others and we realise that this presents a challenge for both businesses and employees. By involving employees in this process, they can feel that they have some control, reducing stress and driving up satisfaction levels and performance at work.
"Even employees who are looking forward to being among others again may find the reality unnerving, while many are already nervous at the prospect. Others may have the added layer of concern that the economy is ushering them out of their safe isolation on to transport systems and into offices too soon to avoid infection. Yet more may simply love working from home and have no desire to revert back to their former setting.
"In canvassing the opinions of employees, worries can be addressed sensitively, keeping teams healthy and happy as they head back to shared locations in the wake of the pandemic."
Image by Free-Photos