February 20, 2019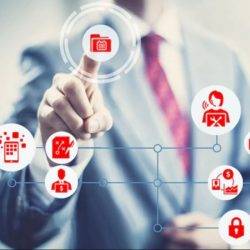 With the rise of both cloud-based technology and the worldwide gig economy, the last ten years of the 21st century have seen some near-revolutionary changes in workplace practice. Entrepreneurs everywhere have been more than happy to make use of these developments, taking advantage of the new business models these changes have brought. For example, IDG found that 73 percent of the organizations that they surveyed have at least one application already in the cloud, and according to ONS, since 2010 there has been a 25 percent increase in the number of non-employer businesses in the private sector, a change attributed to the growing popularity of the gig economy. However, despite all the advances in workplace culture, thousands of workers in the UK are being left behind in outdated modes of work.
Shift work has become widespread in a variety of industries. In the UK, nearly half of all employees are shift workers in the hospitality sector and the same applies to the leisure and fitness industry. In addition to this, the number of night-shift workers has risen by more than 250,000 in the past five years, constituting a 9 percent increase overall. While shift work can provide excellent flexibility for employees, having been shown to improve work-life balance in many studies, medical professionals note that it needs to be carefully managed to make sure the unsociable hours do not cause problems for people.
Companies whose success relies on these changes in the way people work have a responsibility to their employees. They need to create a work schedule where they are managed effectively whilst considering the implications both socially, mentally and physically of an atypical work schedule. Managing shift workers is a complex business but there is action that managers can take to ensure that their workers are taken care of. Taking shift work into the 21st century is the responsibility of today's business leaders, and by adopting the techniques of leading figures in enterprise we can ensure that success will continue for all sectors.
Shift-work differs from other forms of work most notably in the fact that a manager has to yield consistent results from a more fragmented team who sometimes operate on different schedules alongside co-workers with varying levels of experience.
 Working unsociable hours can make your employees feel alienated from the rest of the working public. With part-time shift workers schedules changing drastically from one week to the next, the size of a team can vary from shift to shift, and contracts are typically on a shorter term than in full-time employment. And if your team are feeling alienated and having to work with an inexperienced team, chances are their efficiency and motivation will be extremely low.
However, the idea of the workplace has grown beyond being merely a physical space occupied by employees during regular hours, and tech solutions used in office culture are now suitable for business at all levels. The 21st century digital workplace is now appropriate for enterprise at all levels and presents business-owners and managers worldwide with the opportunity to solve the issues of fragmentation and alienation felt by shift-workers. Large firms have already adapted to such changes and now it's time for smaller businesses to follow suit.
Adopting a cloud-based management system can show your employees that you're considering their home lives as well as their working lives. Providing a digital space where employees can communicate between themselves and with managers solves the issues of fragmentation. It's a superior solution to paper-based methods of administration in that it transcends the difficulties encountered when employees are rarely all in one place at any one time. Additionally, a digital trail can always be traced when it comes to shift covers and contract changes far more easily than a paper trail. Many organisations still rely on outdated paper-based systems to manage their work schedules. This can end up being as inefficient for the business as they are for the employees trying to arrange their weekly shifts.
Furthermore, no matter whether a manager oversees one employee or one hundred, when it comes to shift work it is important to make yourself an accessible part of your employee's working life. Modern Survey has found that belief in a business's leadership team is the strongest of engagement driving factors so when they are on shift, make sure that you take a moment to check in with them. And when they aren't, the digital workplace ensures that you are reachable.
We're working in the age of the smartphone, where connectivity is the norm rather than a luxury. Even small businesses have to use this to their advantage to ensure continued success. Cloud-based computing and smartphone compatible software are the keys to getting rid of the shift-work's past inefficiencies. It will change your employees' experiences for the better, allow them more control over their work lives, and pave the way for innovation and growth in your business.
_________________________________________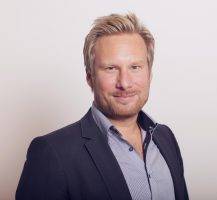 Christian Brøndum is CEO  of Planday Before joining the company, Christian served on the management teams and boards of several other companies, including Qvartz, IBM, and GrowthWheel International. He holds a degree in International Marketing and Management from Copenhagen Business School