April 8, 2015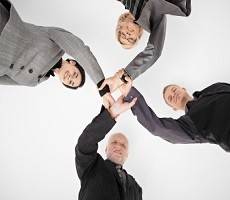 There is much debate about the way the group known as Millennials should be treated. Millennials, those born between the early 1980s and the early 2000s, are viewed as different to my peers, Generation X (those born in the 60s and 70s), and certainly vastly different in outlook to the post-war Baby Boomers and the pre-war Veterans. A stereotypical view is that these newbies are highly ambitious and want everything 'now', for example, regular pay rises and instant promotion without putting in the work. Yet I believe that Millennials should not be viewed as a distinct group and what we are in fact seeing are long-term changes as a result of trends in society and the workplace. So while employers may recognise the particular needs of Millennials it is these long-term changes they should really be addressing.
Research and consultancy work focused on Millennials has asserted that they change jobs regularly and won't stay long in one place; have a constant and immediate need for feedback; and that a good work-life balance is vital, with an emphasis on flexible working hours and even the odd sabbatical.
New technology – including the use of social media, collaborative online communication and mobile access, is essential to their role in the workplace. They also place a large emphasis on personal development and developing their own marketable skills, it is argued, as well as a strong desire to work for an organisation which has a positive reputation and believes in social responsibility.
However, I would argue that Millennials, who can equally be seen as proactive and confident self-starters, are not completely different to the rest of us after all. The idea of a step change in the attitudes of those born after 1980 just doesn't ring true. We are all affected by changes in our environment. For instance, people from all age groups are making more use of technology than they were 20 years ago and have a higher awareness of social responsibility and work-life balance. This is because we are all reacting to what is going on around us – in these cases, technological advancement, a realisation that we need to look after our environment and evidence that too much work isn't good for you.
It's true that people going into the workforce now, who were born into a society more like today's one, are very different to Baby Boomers or Veterans, who perhaps used little technology in their early working lives, believed that they had a 'job for life' if they worked hard and were also quite reverential to an organisation's hierarchy. But all of us are now far more aware of technology and reputational issues.
There is a general move away from a 'job for life', or having just a single career, courtesy of the instability of many organisations and the resulting inability of employers to offer job security. As jobs have become less secure, so individuals' expectations have changed. Employees nowadays are looking for steadily increasing rates of pay and continued professional development (of marketable skills) in return for their time at work.
Flexible working hours and sabbaticals are often equally as desirable for Baby Boomers – who may have paid off their mortgage and no longer have dependent children – in their pursuit of a better work-life balance, as they are for Millennials.
We all expect to look for work in a different way nowadays, largely gone are the days of flicking through the jobs section in local newspapers, and it's essential for employers to keep up with trends and use technology to recruit people. Also, the methods of everyday communication have changed dramatically over the years with the advent of email, mobile phones, social media and the internet.
Finally, it is important to remember that there are bound to be more differences within a generation than between different generations. We are part of an increasingly diverse society so not everyone who was born in the 1980s and 90s will be the same. Factors such as gender, nationality and cultural differences will all play important roles. If you are from China or Africa for instance, you are likely to have very different expectations and life experiences to someone born and raised in Europe or the USA. Therefore the idea that everyone in a particular age group will have the same attitudes and preferences simply does not make sense.
We must remember that some attitudes and preferences change as people get older and move into different stages of their lives – so those things that are important to Millennials now might not be when they are middle aged. The lesson here really for employers is to treat people like individuals while, at the same time, taking account of long-term changes to our environment that might affect people's needs and preferences at work.
 __________________________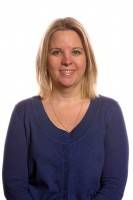 Dr Emma Parry is a Reader in Human Resource Management at Cranfield School of Management. She joined Cranfield in 2002 as a Research Fellow within the Human Resource Research Centre. She has a PhD from Cranfield University and a MSc in Applied (Occupational) Psychology, also from Cranfiled University.