June 27, 2016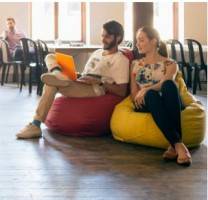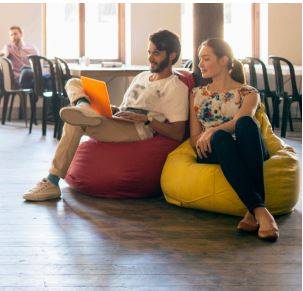 The supposed confluence of two of the most currently talked about workplace phenomena may not be all it seems, according to a new report from PwC. It appears that Millennials may not be all that keen on the gig economy after all, and might prefer some of the things that previous generations enjoyed such as stability, security and an ability to plan their lives with at least some degree of certainty. They are realists however, and understand that the use of freelance work will continue to grow over the next few years. Indeed, the report suggests that it is older workers who – perhaps unsurprisingly – are more keen on freelance work. According to the study based on 1,385 respondents in the US, overall 41 percent of employees expect to be employed on a contract basis within the next year, even though over  a third  (39 percent) don't like the income uncertainty, and over half (53 percent) expect to be fully self employed within the next five years.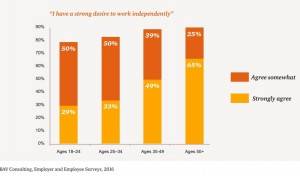 While 86 percent of respondents at least somewhat agree that they have 'a strong desire to work independently', of the over 50s surveyed, around two-thirds (65 percent) say they'd prefer to work as independent contractors, presumably on the basis that they have established careers and a degree of financial security. This is roughly twice the proportion of the 18-34s.
The bonds that tie people to employers work both ways of course, and the report confirms that younger people are also less likely to be committed to their employers. While over half (55 percent) of the over 50s claim to be in a 'committed partnership' with their employers, only a third of younger  workers say the same.
Overall, workers seem to be happy in their jobs with 60 percent rating their degree of satisfaction between 8 and 10 on a 10 point scale. There are issues however, with only a third of workers believing they have achieved what they would like in terms of work-life balance and a similar proportion agreeing with the statement that their opinions count at work. The report also suggests a correlation between autonomy and job satisfaction with those able to enjoy flexible working nearly half as likely to rate their work as a ten on the job satisfaction scale.