August 25, 2016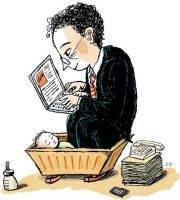 Despite the complexities of parental leave legislation, a  growing number of organisations worldwide are making the benefit available to their workforce, according to the new Global Parental Leave report from human resources consultancy Mercer. According to the study – which is behind a paywall – more than one third of organisations have one centralised global policy. Around 38 percent provide paid paternity leave above the statutory minimum and several countries mandate a parental leave programme that may be used by either parent or carers. A growing number of organisations have extended the right to part time employees and see it as a valuable tool for attracting and retaining talent regardless of the gender or contract of employees. While almost two-thirds (64 percent) of companies provide maternity leave for only the birth mother, 24 percent of companies provide this leave to a primary caregiver.
Despite criteria for leave eligibility varying by policy type, country, and company, on the whole, this progressive view of family and gender roles is more prevalent when it comes to defining eligibility for paternity leave. While 54 percent of companies define eligibility based on the birth father only, an additional 34 percent provide leave based on the broadest definition — birth father or secondary caregiver, regardless of gender.
"As benefits play a more significant role in employees' choice of employer, parental leave policies are expanding beyond traditional maternity leave provisions," said Ilya Bonic, Senior Partner and President of Mercer's Talent business. "Parental leave policies can have a positive effect on both employees and employers – they help the workforce maintain a better work-life balance, especially the younger generation, and they promote the company as a more attractive place to work, improving retention during a time of continued demand for highly-skilled talent."
"With evolving gender roles and defining families to include same-sex parents, many organisations are modifying their parental leave programmes to accommodate their changing workforce," said Mr Bonic. "Additionally, some employers are even expanding their policies beyond mandates since leave is becoming a valuable tool for finding and keeping the best talent and promoting equality."
As the provisions of parental leave policies expand beyond traditional maternity leave, some employers have chosen to implement a global policy. There are many considerations involved with instituting a global leave policy. Besides addressing governmental and state legislation, policies need to accommodate a changing workforce, be generous yet cost-effective, and avoid unintended consequences, such as discouraging women from returning to the workforce or offering leave to fathers when taking it could be viewed negatively.
According to Mercer's report, slightly more than one-third (36 percent) of the companies surveyed worldwide have a global parental leave policy covering multiple types of leave. Among companies with a global policy, 19 percent cover all four types of leave — maternity, paternity, adoption and parental. Moreover, of the two-thirds of companies that do not have a global policy, 12 percent are considering implementing one in the future.
"The complexity of different local statutory requirements along with administrative intricacies may make a global parental leave policy seem impractical," said Mr Bonic. "Despite these concerns, some compelling reasons – like no longer adhering to requirements that are not compatible with diversity and equity strategies and creating a level playing field for employees in all countries – have prompted companies to consider a global policy."