October 27, 2015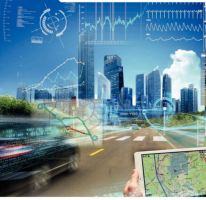 A new OECD report claims that organisations could be doing far more to use the data they and their employees generate to deliver a wide range of social, economic, commercial and personal benefits. In Data-driven innovation for growth and wellbeing, it suggests that  governments do more to encourage investment in Big Data and promote data sharing. The report urges countries to act to train more data scientists, reduce barriers to cross-border data flows and encourage investment in business processes to incorporate data analytics. It also claims that few companies outside the ICT sector are changing internal procedures to take advantage of data. This is particularly the case for small and medium-sized companies who face barriers to the adoption of data-related technologies such as The Cloud, partly because they have difficulty implementing organisational change due to limited resources.
Other major conclusions from the report include:
The generation and use of huge volumes of data are redefining our "intelligence" capacity and our social and economic landscapes, spurring new industries, processes and products, and creating significant competitive advantages. In this sense, data-driven innovation (DDI) has become a key pillar of 21st-century growth, with the potential to significantly enhance productivity, resource efficiency, economic competitiveness, and social well-being.
Greater access to and use of data create a wide array of impacts and policy challenges, ranging from privacy and consumer protection to open access issues and measurement concerns, across public and private health, legal and science domains.
Governments need to anticipate and address the disruptive effects of big data on the economy and overall wellbeing, as issues as broad as privacy, jobs, intellectual property rights, competition and taxation will be impacted.