October 2, 2013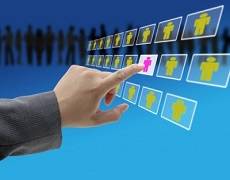 The digital revolution has changed the definition of the "workplace", from a physical building where employees go to perform the tasks for which they get paid – to a more flexible model that allows staff to perform and deliver work from a variety of locations. But the employers' role, i.e. managing the talent wherever they are based, has remained the same. Not for much longer – suggest analysts from Deloitte in a new paper, The Open Talent Economy, which describes the evolving workforce as a mixture of full-time employees, contractors and freelancers and – increasingly – people with no formal ties to a business at all. What's more, in the future this "open source talent" will ultimately rewrite what the term "workforce" actually means.
The paper, co-authored by Lisa Barry, Jeff Schwartz and Andy Liakopoulos of Deloitte describes a more collaborative, transparent, technology-driven, rapid-cycle way of doing business and contends that: "what the open source model did for software, the open talent economy is doing for work."
This trend, which is driven, says the paper by globalisation, technology, mobility, social business, education and analytics [big data] is creating a new set of talent:
Balance sheet talent: Full-time, statutory employees of your organisation. You bear all the carrying costs of these employees.
Partnership talent: Employees that are part of a partnership or joint venture, that are on a related balance sheet.
Borrowed talent: Employees who are part of your value chain or ecosystem but who reside on someone else's balance sheet such as contractors who work in support roles.
Freelance talent: Independent workers you hire for specific but temporary projects.
Open source talent: People who provide services for you for free either independently or part of a community – for example those who answer questions about your products on the web in an open source help function.
The paper predicts that for employers just one of the many implications of these changes will be the reinvention of workforce planning and talent sourcing, with employers considering a broad range of talent from those that work directly for the organisation to those that are part of the wider business and talent network.
Click on the link to access and download The open talent economy