November 1, 2018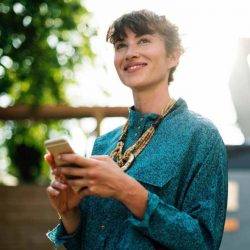 UK organisations risk falling behind oversees competition due to a lack of Artificial Intelligence strategy, according to a new report (registration required) published by Microsoft UK and Goldsmiths, University of London. In the face of significant disruption, the research reveals that 41 per cent of business leaders believe their current business model will cease to exist within the next 5 years. Despite big questions over the longevity of their business models, more than half (51 per cent) of business leaders surveyed revealed they do not have a relevant strategy in place to address these challenges.  The study, conducted in partnership with Goldsmiths, University of London and YouGov and based on a survey of more than 1,000 business leaders and 4,000 employees, found that companies that have started to use AI technologies are already outperforming organisations that have not by 5 percent, a substantial boost to the bottom line. These organisations were found to be more productive, have higher performance and experience better business outcomes.
The report Maximising the AI opportunity, highlights the country's opportunity to lead the way in the development and use of AI, but only if organisations act now. It also urges business leaders to take a principled approach by establishing underlying values, ethics and commitments. The research reveals that those organisations that have already adopted an ethical approach to the use of the technology are outperforming those that aren't by 9 per cent.
Clare Barclay, Chief Operating Officer, Microsoft UK says: "AI represents a huge opportunity, but only if UK organisations embrace its application in the right way. AI is not about making UK businesses leaner, it's about how we use the technology to make them stronger. In doing so, we can make our work more meaningful and boost UK competitiveness."
Lord Clement-Jones, Chairman, House of Lords Select Committee on Artificial Intelligence says: "Without doubt, artificial intelligence can provide a great opportunity for British society and the economy. Today the UK enjoys a position of AI innovation, so as we enter a crucial stage in its development and adoption, the country has a clear opportunity to be a world leader. For this, an ethics-backed partnership between business academia and government will be pivotal."
Contrary to popular belief, 59 per cent of UK employees surveyed are open to experimenting with AI to do new things at work. But a lack of strategy and direction from leaders is fuelling fear. Less than half (44 per cent) trust their organisations to use AI responsibly and only 26 per cent say their organisation has a culture of transparency between leaders and employees. Meanwhile, 41 per cent believe AI will see older generations of workers get left behind over the next 5 years.
Contributing to this fear is the fact that organisations are not helping employees to prepare for the future. Less than half (46 per cent) of UK leaders believe it is worth re-training their current workforce, and almost a third (32 per cent) are unsure about how to start doing so. As a result, just 18 per cent of UK employees surveyed say they are actively learning new skills to help them keep up with future changes to their job as a result of AI.
Furthermore, the gap between attitude and action when it comes to artificial intelligence could see the nation miss out. Indeed, while 52 per cent of employees believe using AI to automate tasks can create time for more meaningful work, over half (51 per cent) are not using any types of AI to perform tasks at work.
Cindy Rose, CEO, Microsoft UK says: "How society, business and people adapt to AI will become one of the most pressing considerations of this generation and the next. Only by applying AI in the right way can we unlock its extraordinary potential for good. It is our firm belief at Microsoft that adopting a human-centric approach can help organisations of all shapes, sizes, and sectors use AI to positively impact their businesses, employees, and customers alike. But success tomorrow requires action today – organisations must act now to maximise the AI opportunity."