December 8, 2017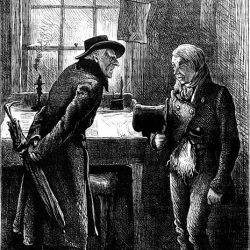 Professionals who want to work part-time have to do more than renegotiate their working hours; they also have to redesign their jobs to reduce outputs. Research published in the journal Human Relations, by Dr Charlotte Gascoigne from the Timewise Foundation and Professor Clare Kelliher from the Cranfield School of Management, shows that employers often do not reduce workload when professionals transition to part-time. This is not an insignificant problem for employers: one in five professionals and managers in the UK works part-time already, with more than two in five working part-time in the Netherlands. According to previous studies, a quarter of full-timers in the UK would prefer to work part-time, and are prepared to earn less, but don't believe it's possible.
The failure to redesign the job means that the part-time professional often ends up delivering 100 percent of the outputs in 60 or 80 percent of the hours – and for 60 or 80 percent of the salary. This usually means high pressure of work for the part-timer, and insufficient time for development, networking or career-building.
The failure to address workload on transition to part-time hours can lead to employees being reluctant to request part-time working. They see the unfairness of part-timers having to deliver disproportionately heavy workloads, as well as the negative impacts on their career.
According to Dr Gascoigne and Professor Kelliher, there is another way: redesign the job – collaboratively. Their research shows how some part-time professionals negotiated with colleagues, manager and clients to distribute workload more fairly across the team, and to arrange cover during their absence, although most did this after they had secured a part-time job.
Co-author Dr Charlotte Gascoigne, Director of Research and Consultancy at Timewise, said: "The solution is to recognise that part-time job design often cannot be done by the individual alone. Job redesign is best done by the team as a whole, and that needs committed support from the wider organisation. If that doesn't happen, it's not surprising that part-time professionals often feel stigmatised and see their careers stagnate.
"Employers need to examine the whole team's working practices. In particular, they need to address two working practices common in professional environments. The first is the expectation that the individual, as opposed to the team, will be constantly available to deal with unpredictable client demands. The second is the failure to plan and share the team's workload collaboratively, so that work is shared fairly across the team."
Professor Clare Kelliher, Professor of Work and Organisation at Cranfield School of Management suggests that employers need to adapt to the changing shape of the workforce: "With mounting evidence that more people want to work part-time – not just parents and carers, but also older workers, millennials and those with health issues – employers need to address part-time job design. Cracking this problem could attract many more people into the workforce just at the point when we need them, post Brexit."
The research findings were based on in-depth interviews with part-time professionals and managers in both the UK and the Netherlands.
Image: Illustration by Fred Barnard for an 1878 edition of A Christmas Carol by Charles Dickens, via Wikimedia Commons and The Victorian Web. "It's not convenient," said Scrooge, "and it's not fair. If I was to stop half-a-crown for it, you'd think yourself ill-used, I'll be bound?"