March 2, 2017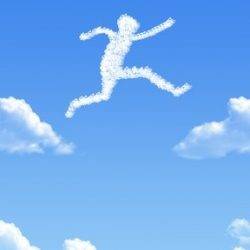 Fostering behavioural change among employees to encourage them to make healthier lifestyle choices could deliver both productivity gains and economic growth, a new report claims. According to Human-Centric Health: Behaviour Change and the Prevention of Non-Communicable Diseases, by the World Economic Forum in collaboration with Willis Towers Watson, behavioural economics will be critical to encourage healthier lifestyles and reduce the burden of non-communicable diseases (cardiovascular disease, mental illness, cancer, chronic respiratory disease and diabetes) that account for approximately 16 million premature deaths annually and will cost an estimated cumulative loss of $47 trillion in economic activity worldwide over the next two decades. According to the analysis, technology such as mobile phones with accelerometers that make activity challenges easier and engage individuals in a community of supportive peers will improve people's understanding of health-related knowledge and encourage them to reshape their behaviour. Linking individuals to 'commitment contracts' to exercise, quit smoking, or adhere to medicine prescription schedules will also be easier to monitor using sensors and mobile technology.
"Technology plays a unique role in driving prevention," said Ravin Jesuthasan, Managing Director, Willis Towers Watson. "The combination of sensors and artificial intelligence can reduce the friction points associated with existing approaches to care management and help health care professionals learn what interventions work best in various circumstances, allowing for individualization that would otherwise not be possible."
"We've seen a great proliferation of wearable devices, and our report indicates that over 50 percent of people around the world would be comfortable using digital technology to help shape their behaviours and guide them to improve wellness. Technology is proving to be a key differentiator in the management and prevention of non-communicable diseases."
The study argues that more traditional approaches that place emphasis on the treatment of non-communicable diseases have not reduced their global impact, which is why an evolution to include prevention through behaviour change is needed. The strategic shift from treatment only, to include prevention through behavioural economics, could substantially reduce the economic burden and empower individuals to live healthier lives.
"The report on behavioural economics teaches us that humans don't always make the best decisions. Instead, they often fail to adopt healthy behaviour, despite an understanding of the importance of their personal health," said Jeff Levin-Scherz, M.D., North American co-lead, Health Management practice, Willis Towers Watson. "The implications for global employers are clear; they can create environments that make it easier for employees to make healthier decisions, which will improve health and increase global productivity."