June 30, 2021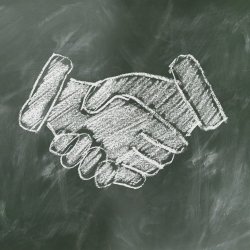 Heralding the age of a more compassionate type of leader, almost eight in ten (76 percent) UK business leaders consider their employees to be friends, not just colleagues, with three quarters (74 percent) admitting they want their employees to like them, claims new research from Michael Page.
The findings come as the new survey of over 1,000 UK business leaders suggests that leaders' attitudes towards their employees have significantly changed since the pandemic began. Over seven in ten (74 percent) admit that they are more considerate of their employees' needs now than they were pre lockdown, even prioritising health and wellbeing (45 percent) over financial profitability (41 percent).
Almost eight in ten (76 percent) business leaders claim to have become better at encouraging employees to look after their own health and wellbeing and have embraced flexible working as a result. In fact, nearly three quarters of business leaders (74 percent) support a split between remote and office-based working as a permanent move, saying that hybrid working could offer employees the "perfect balance".
Many have plans in place to support employees as they slowly make their partial return to the office. Half (50 percent) will allow staff to leave work earlier for personal needs, including caring and parental duties, while 47 percent are providing training to help employees return to office lifestyles.
There is even an acknowledgement from business leaders that financial support may be necessary to encourage workers back to the office. As such, 42 percent are looking to subsidise the cost of commuting or even increase wages to support colleagues return to the office.
"The pandemic has opened up possibilities for a leader to become more approachable and human"
However, when it comes to their own wellbeing, the findings highlight that lockdown has taken its toll on leaders. Three quarters (74 percent) say that they find it much harder to lead a team remotely than in person, and over two thirds (67 percent) admit vulnerability by saying their confidence as a leader has been impacted as a result of the pandemic.
Nick Kirk, Regional Managing Director UK & North America at Michael Page: "We are so used to thinking of leaders as powerful, untouchable and occasionally intimidating – but it's encouraging to find that's not the case at all. It's inspiring to see that other leaders also find it important to prioritise their employees' wellbeing, with many offering things such as mental health and wellness time off, as we do at Page.
"Lockdown has presented leaders with personal challenges of their own, but their primary focus now is making sure that their employees feel happy and supported during a period of transition that is inevitably going to pose challenges.
"The fact that so many are placing an emphasis on employee health and wellbeing and opening up about their own insecurities sets a positive precedent for other people in senior leadership positions who are yet to do so. The pandemic has opened up possibilities for a leader to become more approachable and human, which will be business critical as we navigate the uncertain path towards the future of work."
Image by Gerd Altmann