October 7, 2013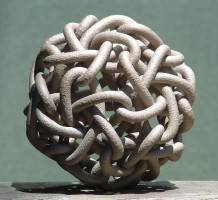 Bring Your Own Device remains the Gordian Knot of workplace technology. While firms have tried to label and co-opt the unstoppable propensity of employees to use their own devices for work as a way of cutting the business's technology costs, they are paying in other ways. As we reported last week many remain unaware of the extent of the practice and of its potential to clash with company policy. Now, the full extent of the inevitable security breach inherent in either sanctioned or unsanctioned use of personal technology is becoming evident. According to a new report from Samsung, around a third of Europe's largest companies have lost company and confidential data through the practice.
The survey of 490 IT decision makers at European companies with more than 1,000 employees claims that while around half have a formal BYOD policy, security concerns are almost universal. Ninety percent of the firms surveyed have already seen or expect some form of security scare over the next two years. The reported problems ranged from lost devices to sophisticated breaches of security through hacking and malware which can open access to a company's network. The most worried executives are those in the financial services sector with over half saying they are significantly concerned about security breaches.
Andrew Mills, the vice-president of Samsung's business to business division said: "Organisations have a huge amount to gain through employees using their own mobile devices for work. But our analysis also highlights the dangerous threat to corporate stability that BYOD poses and the worrying lack of priority being given to this issue by many."
The survey claims that the benefits of BYOD are seen primarily as increased productivity (reported by 30 percent of respondents) and an average reduction of 17 percent in the costs of technology and communications.  Although, on the cynical note you might expect of us at Insight, this is not necessarily a cost saving per se, but perhaps more of a transfer of costs to the employee.