May 26, 2016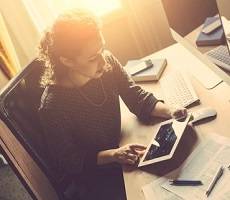 Flexible working may be growing in popularity among employees but there is evidence of a gap in expectations between employers and employees on where work should take place. A new report from Randstad found that only around a third of UK employees (35 percent) still want to work in the office every day of the week, with a majority (62 percent) wanting the option of working from home. Employers it seems feel very differently, as a report by Cornerstone OnDemand and IDC reveals that cultural attitudes are a major obstacle for the full acceptance of flexible ways of working, preventing employers from viewing it as a legitimate work practice. Two in five line managers (40 percent) admit that they do not want their employees to work from home, and crucially, even if a company facilitates remote working, bosses' attitudes are keeping their employees in the office, with just 13 percent of employees actually choosing to work from home when given the option.
But this stigma around flexible working does not only apply to managers, employees also do not feel comfortable with this new concept. The majority of employees (83 percent) who do work from home still spend more than half of their working days in the office.
According to the Randstad report; of the 200,000+ survey respondents across 25 countries covering 75 percent of the global economy, nearly two thirds (64 percent) said they would like to work remotely at least occasionally.
And the IDC research finds that there is a direct correlation between flexible working and happiness, with respondents in the Nordics (88 percent), Austria (84 percent), and Spain (81 percent) – countries with high levels of flexible working – all having the highest scores for happiness.
Yet the cultural resistance to flexible working is still particularly wide spread in the UK, being one of the lowest ranking countries for adopting flexible working practices. Among the 16 different European countries surveyed, the UK was positioned within the bottom four.
Leadership is particularly critical of considering working from home to be acceptable. More than two in five (43 percent) respondents – marginally higher than the European average – stated that their leadership team does not believe in this mode of work and, even when they are allowed to work remotely, only 14 percent of employees spend more than half of their hours working from home.
"The right forces are at play to make flexible working happen, such as government policies, IT enablement, however, we're being held back by a mind-set that is resistant to these new practices. We also need to remember those employees who do not like working from home, they need to be given other options to work flexibly," explains Vincent Belliveau from Cornerstone On Demand.
How we work has made major leaps forward, but in terms of cultural attitudes there is still a lot of work to be done.