March 11, 2015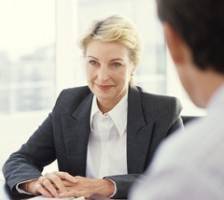 Two new reports published this week highlight the potential benefits of flexible working for both employers and staff, especially women. According to a Workingmums.co.uk Best Practice Report, only 36 percent of employers have a flexible working policy despite over half thinking it improves retention, particularly of women, and over a third saying it makes people more efficient. Meanwhile, a study from the TUC claims that around half of the net growth in female employment in 2014 came from women moving in to lower-paid part-time jobs. The analysis claims that while full-time employment accounted for all of the net growth in male employment last year, for women full-time employment accounted for just 47 per cent of net female jobs growth. The TUC also claims that women who moved into part-time jobs during 2014 were typically employed on much lower rates of pay than those in full-time work.
The workingmums.co.uk survey of over 400 employers claims that employers understand the benefits of flexible working, although only half grant it on a case by case basis and 30 percent say managers find it hard to manage multiple requests.
The Best Practice Report is based on the winners of its annual Top Employer Awards which celebrate best practice in flexible working, family friendly policies and women's career progression. It claims to show the strong business case for such policies with case studies including:
How McMillan Williams Solicitors, which was named the first SME Overall Top Employer which introduced flexible working policies to boost the number of women in senior positions in a sector long known for its long hours culture.  Ten of its 22 partners are women. It also shows how such policies have helped it to retain staff expertise, increase company loyalty and productivity and enabled it to be more agile and to undertake a large expansion programme.
The report also shows how BAE Systems Naval Ships, winner of the award for Innovation in Flexible Working, has turned around its work culture in one of the bastions of traditional working. The company has moved away from the clocking in mentality and now has core hours from 10am to 2.30pm, with additional flexibility within these. HR manager Chris Westcott tells how this has made family life so much easier for him and others and increased his commitment to the company. He says: "You can almost not put a price on it. I cannot overestimate how important it is. For people with families it is the most important thing an employer can offer."
SMEs such as IT firm Hireserve and Reality HR talk in detail about how a flexible work culture is in the very DNA of their organisations and how they make that work. That includes in-depth strategic planning and carefully thought through initiatives to ensure there is always cover even if every member of staff is working different patterns.
Management consultants A T Kearney, winner of the Top Employer Award for Career Progression, outlines how its Success with Flex initiative enables flexible workers to progress up the career ladder or adopt alternative career paths, for instance, consultants can move to non-consultant roles or work on internal projects for a period without affecting their career trajectory.  Adeline Ginn of Women in Rail, winner of the Working Mums Champion Award, describes her attempts to transform an entire industry and make it easier for women to climb the career ladder.
The London School of Economics, winner of the Best for Dads Award, speaks about its innovative research term leave policy which allows any academic who has been absent for more than 18 weeks a teaching-free term on full pay to catch up on research. Most returning parents can opt for a phased return to work using their accrued annual leave. Fathers can also take up to 16 weeks of Additional Paternity Leave on full pay. Combined, the policies mean women academics can share their leave with their partners and do not feel that their research career is penalised by taking maternity leave.
The Best Practice Report is released for International Women's Day and marks the launch of the 2015 Top Employer Awards. This year's ceremony will be held in London on 3rd November. Employers are invited to submit an application for the following awards:
Innovation in Flexible Working
Career Progression
Family Support
Talent Attraction
SMEs [1-25 and 26-250 employees]
Best for Dads
Working Mums Champion
The deadline for applications is 17th July.
The TUC analysis is published a week after Price Waterhouse Coopers revealed that the UK has the third lowest proportion of women in full-time employment out of the 27 OECD countries. Over four-fifths of the net growth in women's part-time employment in 2014 was in jobs like clerical, caring and cleaning work. The average hourly pay for women working part-time in administrative and clerical occupations in 2014 was £9.34 an hour. And for those working part-time in caring and elementary occupations such as cleaning it was just £8.12 and £6.70 an hour respectively.
By contrast, just over half of the net jobs growth in female full-time employment was in managerial and professional occupations where average hourly pay for full-time women is £17.73 and £18.28 respectively (although around four in ten new female full-time jobs were still in predominantly low-paid occupations).
The TUC says the contrast in pay rates between full-time and part-time work highlight the lack of well-paid jobs for women who do not work full-time, and that across the economy new jobs for women are still far too concentrated in low-paid sectors.  In the past year, the number of women working part-time in professional jobs fell and the number of women working part-time in managerial jobs accounted for just 3.3 per cent of the net growth in part-time employment for women.
In 2014, women were also more likely to move into self-employed jobs than men. Women's self employment accounted for 88 per cent of net female jobs growth last year and all of that was in part-time self employment. The most common part-time self-employed jobs for women in 2014 were hairdressers and cleaners which are roles that typically pay below the living wage.
The TUC says that while many women choose to work part-time, there has been a marked increase in the number of women moving into part-time jobs since the recession because they couldn't find full-time employment. There are still 300,000 more women working part-time who would like a full-time job than there was at the end of 2007. While the number of involuntarily part-time workers has begun to fall, it fell at a much faster rate for men (-11.5 per cent) than it did for women (-5.5 per cent) in 2014.
Such measures may also help to address one of the complexities of the gender pay gap. As we reported recently, women now outearn men until the age of 35 at which point pay differential go into rapid reverse, almost certainly related to the career breaks women take to raise a new family.