July 20, 2017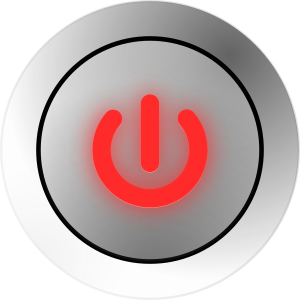 According to a new study from the Institute of Leadership & Management, the majority of people already know that the best thing they can do to enjoy a proper break is disconnect from technology, although whether they act on this knowledge appears to be a different matter. The ILM reports that 56 percent of managers say taking a holiday in a remote location without wi-fi connection would leave them feeling relieved.  But it's getting harder and harder for us to 'switch off' from work once we are away, with managers craving holidays in remote corners of the world where they can escape the 'always on' connectivity culture. Most managers don't take proper breaks from work on holiday, with 37 percent admitting to checking their work emails every day of their holiday to avoid a backlog of work when they return to work.
The survey by the ILM claims there are significant levels of work stress for managers around the summer holiday season.
78 percent of managers identified staff holiday clashes as the hardest aspect of managing staff over the summer
37 percent of managers check their emails daily whist on holiday
46 percent stay later than normal the night before going on holiday
Speaking to over 200 managers, the Institute of Leadership & Management's survey found that holiday clashes are a significantly bigger issue than motivating staff, increases in sick days or unpaid leave, and allocating tickets to sporting events. The survey claims to demonstrate how flexible working patterns can help to ease stress when returning to work after a holiday. In terms of suggested solutions – 32 percent said having a day solely to catch up on emails upon returning to work would help. 29 percent said that colleagues refraining from cc-ing managers into non-vital emails while they are away would also help.
Kate Cooper, Head of Research, Policy and Standards of the Institute of Leadership & Management says: "When it comes to going on holiday managers need a break as much anybody else. The ability to 'switch off' from work is never easy but it is crucial for managers to take uninterrupted time off during the busy year. Checking emails daily may bring relief and lessen the burden of returning to a huge backlog, but we need to be mindful of how long we take to do this, and is it really necessary to open every single email?
"Stress and burnout are workplace issues that can happen to any member of staff, so time off to spend with family, friends or even a solo adventure is beneficial to the wellbeing of both the individual and the company. Managers can lead by example and ensure they and their staff don't come back from holiday to an unmanageable workload, so quickly negating the renewed energy and enthusiasm the holiday has helped to generate. Build in a day to catch up on emails, delegate responsibility for decision making in their absence, create a culture where colleagues support each other's time off knowing it will be reciprocated and allowing increased flexibility around holiday season can maximise the holiday benefit and make for a happier and refreshed team."