January 5, 2022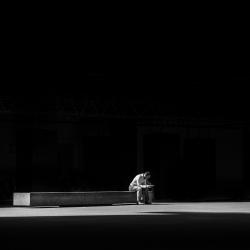 The 4th January was the first working day of 2022 for many employees, but due to ongoing working from home restrictions the majority will not be attending their usual workplaces. According to the latest research from the Institute of Workplace and Facilities Management (IWFM), more than half of office workers had expected to be back in the office today, and three quarters would have been back by the end of this week.
The poll of over a thousand workers, highlights that the appeal of exclusively working from home has worn thin for many, and that the majority (73 percent) who took a break over Christmas were content or excited to return to the office this week. Just over a quarter (27 percent) were not looking forward to their first day back. Men were most likely to be looking forward to the return. Overall, just 16 percent of office workers expected to stick with majority home working after restrictions were lifted, in contrast to last year when eight in ten information and communication professionals worked from home.
IWFM is warning employers that they owe a legal duty of care to protect the health, safety and welfare of all their teams working at home. One in five (20 percent) reported that their health had suffered in 2021 as a result of working from home. One in three (33 percent) complained that their employers had failed to equip them to work effectively from home. One in six (15 percent) of us saw our productivity decline in 2021.
"Hybrid working should offer the best of two worlds but for far too many of us it offers the worst of both"
Linda Hausmanis, CEO of the Institute of Workplace and Facilities Management, comments: "The first working day of 2022 is a missed opportunity for millions of office workers and for UK business – three quarters of us will be excluded from our first choice of workplace this week. Of course it is right that public safety comes first, but the costs to the economy and people's health from poorly planned work spaces must not be forgotten.
"Hybrid working should offer the best of two worlds but for far too many of us it offers the worst of both. Younger home workers are especially at risk from isolation and a lack of safe working spaces. If hybrid is the future as most predict, employers must step up, review their workplace strategies in relation to the learnings of the last two years or risk losing their workforce to resignations and illness."
The appeal of the office remains strong amongst those surveyed, with office workers' top three desires after the Christmas break seeing colleagues (24 percent), getting back to a routine (22 percent), and escaping family (10 percent). Working from home does offer benefits, with 28 percent saying they hate the early start of office working and 15 percent dreading the commuting experience.
The majority of office workers expect to be back in the office full time (60 percent) post pandemic, with a further quarter (23 percent) expecting to be in at least three days a week. The return to the office brings risks for employers, with three in ten (31 percent) considering leaving their employer if they fail to invest in making the workplace better suited to employee needs. Overall half (51 percent) reported their employers had made no changes to their office over the last year, with only a minority (25 percent) having seen improvements in their office environment.