November 18, 2015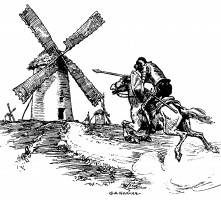 In spite of its own attempts to link it to the gender pay gap a new report, Opportunities and outcomes in education and work: Gender effects, released yesterday by the UK Commission for Employment and Skills (UKCES), merely confirms that the key factors that determine how much people earn are the jobs they do and the hours they work. The report shows that male workers are paid on average 19 percent more than female workers. However, a report this year from the ONS confirmed that women now earn slightly more than men in like for like jobs up to the age of 35 and the UKCES report shows that it is career and personal choices that explain the gap in incomes across the whole economy. This confirms that the keys to closing the overall pay gap are for women to enter higher paying fields such as STEM and construction as well as employers offering flexible working arrangements and greater support for parents in their careers.
According to the study, women are chronically under-represented in higher paying fields despite their greater success in education. Dr Vicki Belt, Assistant Director of UKCES said: "Our research shows that occupational segregation is a key factor at play here. Women are under-represented in a range of sectors and occupations that offer higher paying roles – for example fewer than 10 percent of British engineers are female. As almost a quarter of women work part-time, they are also disproportionately affected by the low quality, and poor progression opportunities offered by much part-time work."
The report also finds that:
Nearly a third more women than men go on to study at degree level in the UK, with almost 300,000 women becoming graduates in 2014 compared to 205,000 men.
In some sectors the ratio of male to female workers has increased dramatically over the past decade. In computer science, for example, men now outnumber women almost 5 to 1 – a 40 percent increase from 2005/6.
Although there has been an increase in female participation in apprenticeships, there are still big gender divides – for example, for every female apprentice in the construction sector, there are 60 male.
From 2005/6 to 2013/14 the number of women taking Science, Technology, Engineering and Mathematics (STEM) degrees rose by just 2 percent, while take up for men across the same period grew by 24 percent.