October 17, 2019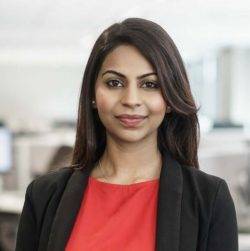 The Institute for Employment Studies (IES) has published new research exploring young people's experiences of work and the implications for their future health. Many of the issues raised are common across all age groups, but the report argues that they can be especially pronounced and harmful for younger people as they set about finding meaningful work that is also secure and well paid.
Key findings from the research, commissioned by the Health Foundation as part of their Young People's Future Health Inquiry, include:
• Despite declining since the end of the recession, youth unemployment remains elevated – and has been higher than 10 percentage points for all four nations, for almost all of the last 20 years.
Despite having intermediate or higher level qualifications, more than a third are working in routine and manual occupations
• Real weekly wages for young people remain below their pre-crisis levels, despite above-inflation increases in the minimum wage. This has been driven particularly by a significant fall in average hours worked (two hours per week) and an increase in part-time working.
• Nearly one in seven young workers are under-employed, meaning that they would like to work more hours than they currently do. This increased during the crisis for all four UK nations and has still not returned to its pre-crisis levels.
• More than one third of young workers are 'downgrading' in work – meaning that despite having intermediate or higher level qualifications, they are working in routine and manual occupations. This rate compares with fewer than one quarter two decades ago, and rose both during and after the recessions (driven by young people studying for longer and acquiring higher levels of education).
• Black, Asian and minority ethnic young people, disabled young people, young parents and those with the lowest qualifications all face additional labour market disadvantages. All four groups are less likely to be in employment compared to the average for their age group (18-24), while the proportion of disabled young people who are unemployed or economically inactive is considerably higher than for young people overall.
• Notably, young people are now half as likely as those in other age groups to be employed in the public sector. This may be a consequence of post-crisis austerity which has limited investment in the public sector workforce. However, it is concerning because work in the public sector tends to be secure, with relatively good conditions including pension provisions and career development. These factors are indicators of meaningful work that supports health and wellbeing. A risk is that young people will not benefit from this.
Changing things
The report also reviews the current landscape of support for young people and considers the evidence around what works. Based on this, IES recommends:
• The promotion of 'Youth Friendly Employer' standards, with government leading by example in the public sector.
• The introduction of an education, employment and training guarantee – with guaranteed high-quality careers, meaningful work and employment support for all, and a choice of education and training places for those under 19.
• A guaranteed job, apprenticeship or training for all of those not in education or employment for more than four months.
Commenting on the report findings, IES Director and co-author of the research, Tony Wilson said:  "Our research shows that ten years on from the recession, young people still face significant disadvantages in the jobs market. In particular young disabled people, parents and those in ethnic minority groups are far less likely to be in work than other young people.
"And for young people in work, we find that the quality of that work has deteriorated significantly – with young people working fewer hours than before the recession, more than one in seven classed as under-employed, and a similar number in temporary and insecure work.  In our view, the old labels of youth unemployment and NEETs are no longer fit for purpose. We need a new and more joined-up approach, focused on supporting all young people to access secure, meaningful and healthy work."