March 23, 2016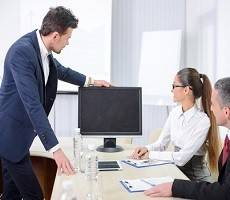 The next generation of employees believe that if employers they want to attract and retain the best talent, they need to change their approach to new 'live' technologies which enable people to communicate in real time. According to new global research (albeit from a video comms company) despite 85 percent of employees using video as part of their everyday lives, only 28 percent say their employers are proactively encouraging them to use video at work to communicate. 72 percent feel that live video has the power to transform the way they communicate at work and 69 percent believe that increased use of video conversations would help employee retention at all levels within the organisation. The research, conducted among 4,000 employees across the UK, Germany, France and the US, also found that only one in seven (14 percent) employers is good at providing communications tools at work which mirror those employees use at home.
Almost two thirds (63 percent) assert that their employers could make better use of live video, pointing to culture, collaboration and training as examples. Furthermore, 63 percent say that younger employees now expect to use live video as a communications tool when they enter the workplace.
James Campanini VP & GM EMEA, BlueJeans Network commented "Millennials communicate in real-time and use video and photographs in all aspects of their lives – they are the 'selfie-generation' who are comfortable on screen and sharing experiences with their friends and colleagues.
"It's clear from our research that some businesses are failing to recognise that the way their staff want to interact and collaborate is changing in line with this."
The findings show that more employees in the UK are calling for more use of live video than their counterparts in Germany, France and the US. 59 percent of respondents in the UK agreed that they would prefer to work for a company that invested in high quality video collaboration.
This is higher than the US (53 percent), France (48 percent) and Germany (46 percent). A higher percentage of UK employees also agree that collaboration with colleagues will become much more enjoyable through live video (65 percent), younger employees are expecting live video as a communications tool (66 percent) and that live video will save time spent in face-to-face meetings (73 percent).