March 23, 2016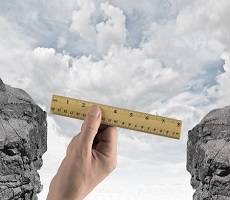 Two reports published this week support the argument that it is when women have children and require more flexible hours, that they really start to feel the sharp end of the gender pay gap. A report by a cross party group of MPs on the Women and Equalities Select Committee, reveals that supporting men and women to share childcare and other forms of unpaid caring more equally would be one of the most effective policy levers in reducing the gender pay gap. Without this support, many women are trapped in low paid, part-time work below their skill level. This contributes to pay disparities and the under-utilisation of women's skills that costs the UK economy up to 2 percent GDP, around £36 billion. It also found that not enough is being done to support women returning to work if they have had time out of the labour market. Meanwhile a report from the Equality and Human Rights Commission says that three in four working mothers experience maternity discrimination.
According to the Gender Pay Gap report, despite the Government having committed to eliminating the 19.2 percent pay gap within a generation, it has remained at around the same level for the past four years. Women aged over 40 are most affected by the gender pay gap, with women aged 50-59 facing a 27 percent differential. Evidence suggests that the barriers to well-paid work currently experienced by women over 40 will continue unless action is taken to address the root causes of the gender pay gap.
Chair of the Committee, Maria Miller, MP said: "If the Government is serious about long-term, sustainable growth it must invest in tackling the root causes of the gender pay gap. Adopting our recommendations would be a significant step towards achieving the goal of eliminating the gender pay gap within a generation."
These recommendations include the Government introducing a more effective policy on shared parental leave; bringing in Carers' Leave of six weeks to allow employees facing short-term care issues to take time out of work without losing their jobs and commissioning research to examine how decisions about taking time out of work for caring are shared between men and women.
The EHRC Pregnancy and maternity research found that more than three quarters of pregnant women and new mothers, the equivalent of 390,000 women, experience negative and potentially discriminatory treatment at work each year. Research, carried out in partnership with the Department for Business, Innovation and Skills, shows despite 77 percent of working mothers reporting potentially discriminatory or negative experiences, only around a quarter (28 percent) raised the issue with their employer, only 3 percent went through their employer's internal grievance procedure, and less than 1 percent pursued a claim to the employment tribunal.
While the vast majority of employers felt that supporting pregnant women and those on maternity leave was in the interests of their organisation (84 percent); nearly three quarters (70 percent) thought a woman should declare at recruitment stage if they were pregnant, and a quarter thought that it was reasonable to question women of childbearing age at interview about their plans to have children. In addition to this, three in four (77 percent) mothers that were unsuccessful in their job interviews undertaken while pregnant (where the employer had known about their pregnancy) felt it had affected their chances of success.
In response, the Commission is publishing wide-ranging proposals for change including ensuring women have proper access to legal redress.
Caroline Waters, Deputy Chair of the Equality and Human Rights Commission said:
"We simply cannot ignore the true scale of the hidden discrimination that working mothers face. This is unacceptable in modern Britain, and urgent action is needed to ensure women are able to challenge discrimination and unfairness. This is why we are calling on Government to look at the barriers working pregnant women and mothers face in accessing justice.
"We want to make workplaces fairer for everyone and get rid of outdated practices like asking women during job interviews whether they intend to have children. For businesses to thrive, they need to harness the talents, skills and experience of all employees. We are calling on employers, regulatory bodies and the voluntary sector to make vital changes needed to improve the lived experiences of British workplaces so they are the best they can be for everyone."
Click for more information on the Gender Pay Gap report and to access the EHRC findings click here