March 24, 2016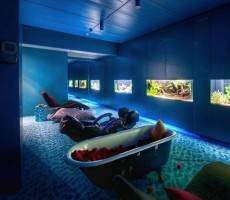 Headline grabbing employee perks such as free catered lunches and massages; whether Google's free nap times during the day or Netflix's free unlimited holidays are all very well, but they are hardly the norm. Back in the real world, over half (61 percent) of people in the UK believe they don't get near enough employee incentives at work. Yet, when losing and hiring employees is far more costly than keeping current employees happy and motivated – for instance, an Institute of Leadership & Management (ILM) study revealed that 17 percent of employees claimed they were looking for a new career due to feeling under-appreciated in their place of work – it might be wise to find out what employees really want. Workplace services supplier Direct365 did just that and discovered that workers want perks that they can relate to and enjoy, and which cater towards and take into consideration their individual needs. Unsurprisingly, flexible working is at the top of the list.
The survey found that 35 percent of respondents would prefer flexible working, whether that be flexible hours or working from home –  the benefits of this go both ways. Employees can help to cut down wasted time and costs by helping to eliminate lengthy and stressful commutes.
On top of this, employers can help staff cut down on taking time off work for small appointments or meetings, and instead vouch for more flexible hours to promote a healthier work-life balance and allow them to work a time when they are most productive or available.
More than a quarter of people (27 percent) opted for a company car to be their most desired reward. Whilst this is a big expense for a lot of SMEs, in certain cases it is the perfect perk for those expected to put in a lot of miles on the road as part of their job. It can often be welcomed more than a pay rise, which would only end up going towards tyres and petrol costs.
Wellness is also important with 14 percent of people saying they would prefer a gym membership, with 16 percent of 18-24 year olds citing this as their most desired perk. The benefits of leading a healthy and productive lifestyle out of work are numerous, including helping to cut down on stress-related absences such as anxiety or depression. According to an Absence Management report in 2015 from the Chartered Institute of Personnel and Development (CIPD), as many as two-fifth of businesses have seen an increase in such stress-related injuries in a 12 month period.
6 percent of people selected childcare vouchers, which was most popular amongst the 25-44 age bracket. For a small number of a company's workforce, this sort of perk really helps to put employees in a more stable home and working environment and shows an understanding on the part of a company of the importance of family life.
Concluding the research the report finds that: "Employee incentives should be just that… Incentives that specifically target the needs and requirements of a workforce to reward them for their time and dedication to a company."
The first step to improving the UK's view on company incentives should be to ask and communicate with employees as to what they want and would value from their employer.