October 4, 2023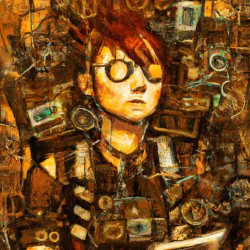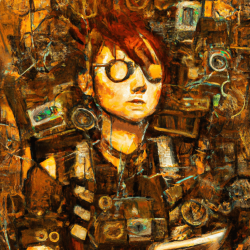 A new report from Arctic Shores, a psychometric assessment provider, claims that the use of Generative AI is already common among students, younger workers and job applicants, with around seven in ten of 2,000 respondents to a survey expecting to use ChatGPT while completing a  job application or assessment over the next 12 months, and 17 percent already using it.  With 72 percent of students and candidates using some form of Generative AI on a regular basis – a number that has increased by 50 percent in just four months – the implications for employers and talent acquisition leaders are profound, the report argues.
The authors also claim that employers that don't embrace Generative AI will likely lose out on candidates, as a third (32 percent) of students would not want to work for an employer who told them they couldn't use Generative AI in the application process. A significant 30 percent would think that the employer wasn't very progressive. The impact of this rapid adoption of Generative AI by the graduate population goes beyond writing CVs and cover letters.
The poll also suggests that:
ChatGPT-4 outperforms 98.8 percent of human candidates in verbal reasoning tests –– commonly used in aptitude testing.
It can also complete Situational Judgement tests to a level that would place it in the top 70 percentile of candidates – the typical cut-off point used to progress candidates through the recruitment process.
Both the free version (ChatGPT-3.5) and the paid-for version (ChatGPT-4) can complete a question-based Personality Assessment and suggest high-matching answers tailored to the specific role, based on a job description.
While both free and paid versions of ChatGPT outperform the average candidate, ChatGPT-4 (paid) performs significantly better and more consistently.
However, neither version can complete interactive, task-based personality or aptitude assessments.
The rapid adoption of Generative AI by the student and graduate population combined with its proven capabilities –– and the pace at which Generative AI is advancing –– will have a major impact on traditional recruitment processes, according to the report.
"Generative AI is not a nice-to-have amongst students and graduates, it's seen as an essential part of their approach to applying for jobs and their future careers." said Robert Newry, co-founder and CEO of Arctic Shores. "Companies and talent acquisition leaders need to factor in that Generative AI can not only write CVs and cover letters but can also complete various assessments, including question-based aptitude, personality, and situational judgement tests. Our research with UCL illustrates just how easily the technology can outperform human candidates in certain tests. It also illustrates that any student could use ChatGPT to do this even without specialist training. Given Generative AI's rapid adoption, the obvious and logical answer is not simply to deter or detect AI usage, but to refocus hiring strategies to incorporate Chat-GPT-proof assessments if they want to see a candidate's true ability."
With students already adopting Generative AI, respondents are using ChatGPT for an average of 1 hour and 14 minutes a week. However, those with a neurodiversity condition typically use ChatGPT for longer than their neurotypical peers, with an average of 12 minutes more a week.
In addition, when breaking down the demographics, black and mixed-heritage students are more likely to use ChatGPT to help with job applications than other ethnic groups (both 23 percent).
Newry added: "TA leaders need to consider carefully which stages in the selection process they want to encourage Generative AI usage, especially if it is to create a true level playing field for all candidates. In some ways, permitting usage levels the playing field. In others, it gives an unfair advantage to those who can afford to pay a premium for ChatGPT-4. Failing to work through these issues and simply deterring Generative AI use in the application process could set back the progress made by employers in improving social mobility by years."