October 27, 2020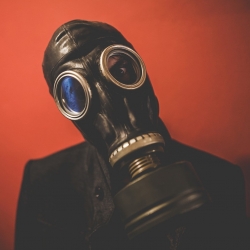 A new study by skincare brand Medovie, claims that the rise of the Zoom call has led to a national wave of self-consciousness with 50 percent saying they loathe seeing their own face on video calls. So bad is the problem that a quarter (25 percent) of British adults admit to avoiding the ubiquitous video call at all costs, believing they have a face for telephone but not for camera.
Of those who cannot avoid video calls, three quarters (75 percent) confess they can never concentrate on the topic of the call, as they are too distracted by their own appearance. According to the study, more than a quarter (26 percent) said their skin was their biggest area of concern with their appearance, while 16 percent hate how frizzy their hair looks, and 6 percent worry that their head looks too big on screen.
Yellow teeth (20 percent), wrinkles (18 percent), eye bags (18 percent), spotty skin (20 percent), skin flare ups (eight percent) and crooked teeth (seven percent) were also all listed as appearances we think are made worse by screen calls. And skin complaints, such as acne, eczema and psoriasis, left seven percent of adults embarrassed to be on camera. In fact, 23 percent said that their skin has impacted their mental health.
15 percent considering making an appointment with a GP or dermatologist to try to remedy a skin complaint, which they felt was laid bare by the call. More than one in 10 (11 percent) booked an appointment with a hairdresser as a direct result of seeing ourselves on screen during a video call.
In fact, nearly one in three (29 percent) are so self-conscious of how they look they have their camera switched off at all times during video calls, so no one can see them. 23 percent of Brits also wish that all calls could go back to being on the phone, while 16 percent have LIED to colleagues and clients and said their camera wasn't working in order to get out of showing their face.
"A life on Zoom has meant that skincare has really taken the spotlight during 2020."
Nadav Shraibom, Scientific Founder at skincare brand MEDOVIE, who commissioned the survey said: "Our research clearly indicates that the upsurge in Zoom calls this year has made plenty of Brits feel self-conscious about their looks. In fact a quarter of us are trying to avoid Zoom calls at all costs for this very reason, worrying about how they look from the condition of their skin to their hair and teeth."
"A life on Zoom has meant that skincare has really taken the spotlight during 2020. In fact, we have seen an increase of 50 percent in the number of people approaching us over the last few months for consultations about their skin concerns."
The study also claims that one in five (20 percent) Brits insist on getting ready for a video call like they would a normal, face-to-face meeting and 36 percent said they make sure they're camera ready, but only from the waist up.
And one in five (20 percent) said they would not dream of doing a video call without a full face of make-up.
Some are taking it one step further, with 12 percent of the 1,500 British adults polled now considering getting fillers or Botox after seeing their reflection on camera, while a further six percent are thinking of booking an appointment to see a cosmetic surgeon.
The top 10 biggest areas of concern 
Skin – 26 percent
Yellow teeth – 20 percent
Spotty skin – 20 percent
Wrinkles – 18 percent
Eye Bags – 18 percent
Frizzy hair – 16 percent
Blotchy skin – 16 percent
Skin issue flare ups, such as eczema or psoriasis – 8 percent
Crooked teeth – 7 percent
Head looks too big – 6 percent
Image by viniciusamano