May 11, 2022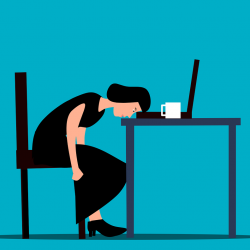 Widespread job dissatisfaction means a large proportion of senior executives from top US companies plan to leave their organisations in the next two years, according to a new report from KellyOCG. According to the 2022 KellyOCG Global Workforce Report – Re:work – there's a significant disconnect between employees' expectations and the support employers provide. Through a survey of C-suite leaders, board members, department heads, directors, and managers in 12 countries, including the United States and Canada, the report claims that 78 percent of US executives and 52 percent of Canadian executives, compared to 72 percent of leaders globally, aim to leave their jobs by 2024.
This threat of turnover among senior management – or "boss loss" – looms especially large in the U.S., as leaders are more likely to report dissatisfaction with their roles than their Canadian and international peers.
The report, a follow-up to the 2021 report, Next-level Agility: The Four Dynamics of a Resilient Workforce, identifies the greatest talent challenges and risks facing organizations as they emerge from the pandemic. It also explores how companies are transforming across four critical dynamics of success: workforce fluidity; diversity, equity, and inclusion (DEI); employee experience; and adoption of tools and technologies.
Key findings from the report for North America include:
American executives are unhappier. Senior executives around the world reported high levels of job dissatisfaction, with leaders from the United States being less likely to say they are happy in their current role (22 percent) than Canadian (48 percent) and global respondents (28 percent). When compared to Canadian executives, American leaders are also less likely to say they have a good work-life balance (30 percent vs. 65 percent) and enjoy their roles and get along with the people they work with (25 percent vs. 52 percent). Of the 12 countries surveyed, U.S. respondents were also the least likely to report their organization has built a company culture that empowers teams and encourages collaboration.
Hybrid work isn't working for most. Just one in five respondents to the global survey say hybrid working styles are positively impacting organisational culture and reducing job dissatisfaction, including 11 percent of American and 31 percent of Canadian executives. U.S. workers are also the least likely to have received allowances to help improve their workstation and technology so they can effectively work from home (21 percent, compared to 48 percent in Canada and 31 percent globally). What's more, American firms are the least likely to have asked for employee feedback on their return to work, hybrid and remote work policies, suggesting that the opportunity to be involved in decision making around such arrangements can lead to increased collaboration and productivity.
Mental health and wellbeing are emerging as a diversity, equity and inclusion imperative. More than a quarter of global respondents say that the number of employees who have taken time off for mental health reasons has increased in the past year, but three out of four American executives and two-thirds of leaders in Canada say they do not have a workplace culture where it's acceptable to disclose mental health challenges as a reason for taking time off. Canadian executives are twice as likely to say their employer cares about their mental health than their American peers (43 percent vs. 20 percent) and that their employees have adequate access to mental health resources such as counselling and education sessions than their American peers (46 percent vs. 33 percent).
Meeting evolving employee expectations requires a better way of tracking and measuring engagement. Only 23 percent of U.S. firms report that employee expectations around work-life balance, flexible working, compensation and benefits and wellbeing support have changed since the pandemic when compared to their Canadian counterparts (48 percent) and their international peers (37 percent). Canadian leaders are also more likely to feel that their higher expectations are being met: more than two-thirds of Canadians say they have a good work-life balance – the highest of all countries surveyed. American firms are less likely than their Canadian neighbors to use tools such as regular employee surveys and pulse polls, and employee focus groups to measure and respond to evolving employee needs and expectations. Additionally, American firms are 10 percent less likely than their global peers to implement tools such as surveys and 14 percent less likely to indicate that employee expectations have changed – indicating that regular feedback mechanisms are critical to keeping up with what talent wants and needs.