July 9, 2015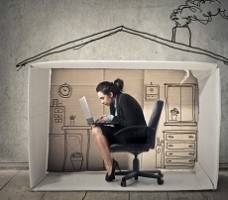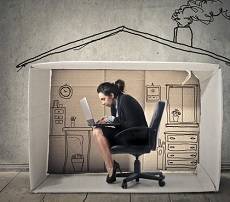 A combination of tube and rail strikes causing travel disruption in London today, means many businesses will accede to requests to work from home. Yet a large number of UK employers are still reluctant to encourage home working. According to a recent report by Redcentric, despite the fact that that just under a third of UK office workers reported an increase in productivity when working outside of the workplace, 48 percent of respondents claimed that their employers didn't allow them to work remotely, with 23 percent saying that their business simply didn't like them doing it, for reasons such as data privacy and loss of productivity. Yet research by PMI Health Group shows nearly a third of staff feel pressured to routinely check and send emails from home, which suggests that employers tacitly encourage home-working, as long as it is on their terms.
The Redcentric research found that 54 percent of UK office workers are currently able to work remotely, with 30 percent feeling that their productivity increased when they work away from the office and only 17 percent stating that remote working reduced their efficiency.
In terms of attitudes, an overwhelming 70 percent of office workers said that it is important for businesses to allow their employees to work remotely, while only 22 percent believed that this flexibility is unimportant.
In the PMI Health Group study, nearly half of UK workers (41 percent) reported that they accessed work emails outside office hours – and more than a third (35 percent) say that doing so increases their stress.
And the primary reason (45 percent) for reading or sending emails outside of work, according to the research, is professional pride; i.e. being seen to respond to emails promptly, closely followed by workload pressures (39 percent).
Of those checking emails out of hours, 83 percent say they do so in the evening and more than a quarter (28 percent) do so while they're on holiday The study also revealed that younger workers are more inclined to access work emails out of hours than their older colleagues – 48 percent of those aged 25 to 34 do so, compared to 31 percent of those aged 45 to 54.
"Mobile technology, such as smartphones and tablets, is extending the workplace into employees' homes and while this offers benefits for flexible working, it can also lead to work-life boundaries becoming blurred," said PMI Health Group Director Mike Blake.
"This is clearly posing a risk to employee mental health and employers must be mindful of the potential consequences of this, from reduced productivity to stress-related sickness absence."