March 8, 2018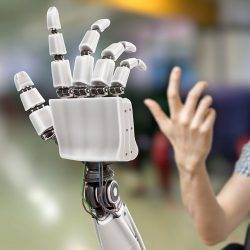 A new report from the British Safety Council and consultancy Robertson Cooper, explores what it claims is the probable impact of new working practices and technology on people's physical and mental wellbeing, and what employers, unions and legislators should do to address them. The report, Future risk: Impact of Work on Health, Safety and Wellbeing, argues that the safety, health and wellbeing of older workers will become more important and new risks will arise related to the adoption of artificial intelligence and automation.
The report claims that the following risks will become more prevalent in the future:
Increasing pace of innovation, work insecurity and drive for efficiency will put more pressure on people that can lead to stress and poor mental wellbeing;
Maintaining the safety, health and wellbeing of older workers will become more pressing;
Environmental risks from work activities will grow; and
A growth in unexpected risks when new ways of working combine humans with new materials, robotics and artificial intelligence that connect people across the globe.
Recommended steps that employers, trade unions, educators and government should do now to prepare for the future are:
Promote good work and better quality jobs: share good practice and the benefits of good job design;
Build resilience: starting with children, better resilience is a life skill in a changing world;
Education must be relevant and forward thinking: we need to prepare for the future by skilling up for future work, including on soft skills;
Keep the regulatory system up to date: a greater emphasis on smart regulation can help design-out risks in the future;
Extend the understanding of future risks: we need more research about the risks that will emerge from changing work and how to mitigate them.