January 14, 2022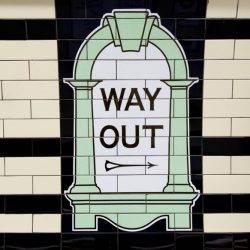 Nearly two-thirds of employees who claim to have experienced a toxic workplace culture say the compensation they received did not make up for the emotional distress caused, according to new research from Culture Shift. The research from the impact software developer claims that 61 percent of those who have experienced problematic workplace behaviour have had to take a period of long-term leave, with over half (55 percent) saying the emotional distress lasted up to two years, while a third (34 percent) say it lasted three to four years.
The new research suggests that of those who have been impacted by problematic behaviour, such as bullying, harassment or discrimination at work, the average pay-out received was £381,350. While, on average, employees themselves are footing bills of £1,629 for things like therapy and legal fees.
The cost of recruiting is also putting a dent in the profits of businesses nationwide as a recent analysis reveals that, on average, it costs £30,000 to recruit a new employee.
Almost nine in 10 (86 percent) investors say if they had invested in a company that was then embroiled in a workplace bullying or harassment case, they would rapidly distance themselves from the company. For organisations hoping to secure investment, almost three quarters (71 percent) confirm they wouldn't invest in a company that had a problematic or toxic workplace culture, while two thirds (64 percent) wouldn't invest in a company that has numerous NDAs with former employees.
The general reputation of a company and how it treats its employees are the two most important non-financial factors which investors take into consideration when deciding where to invest.
The ranking of non-financial factors investors take into consideration are:
General reputation of the company (54 percent)
Employee treatment (36 percent)
Sustainability/environmental initiatives (36 percent)
Relationships with customers (36 percent)
Relationships with suppliers (32 percent)
Workplace culture (25 percent)
Meeting/being prepared for current/future legislation (14 percent)
Employee churn/retention (7 percent)
To access the full 'paying the price for problematic behaviour report,' visit https://info.culture-shift.co.uk/paying-the-price (registration).